Alexandra Skoczek '18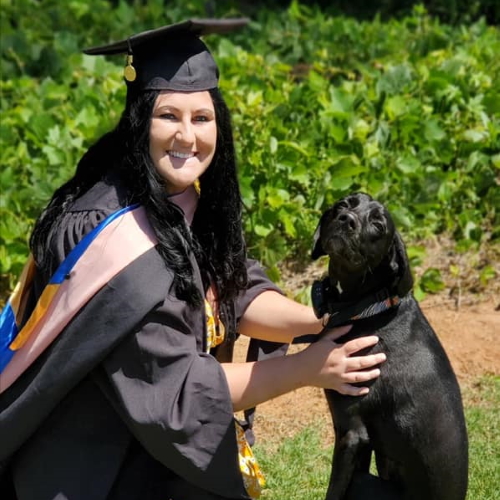 Class Year
2018
Area(s) of Study
Major in Neuroscience and Minor in Philosophy
Hometown
Lockport, Illinois
Graduate Study and Major and Minor
DO
Auburn VIACOM
MPH
Emory University
What made you choose Lake Forest College?
I chose Lake Forest for a few reasons. The first reason was the community, both at Lake Forest College and the surrounding area. I knew that Lake Forest College would provide me with the necessary connections to further my interests and form close bonds with those around me while doing so. I also chose Lake Forest College for their athletics. I was a collegiate golfer and was excited that I could continue my love of golf while still being a science major and doing research.
How did a liberal arts education make a difference for you?
A liberal arts education allowed me to expand my knowledge beyond just one field of study. I knew coming into college I wanted to pursue neuroscience and while taking an elective philosophy class I quickly learned I had a huge passion for philosophy. That philosophy minor has played a large part in my acceptance to graduate programs because I believe it shows admissions committees that I am well rounded individual. The liberal arts education has made me passionate to understand as much as I can in multiple fields of study, which is vital when doing interprofessional teamwork as a healthcare professional.
What experiences outside of the classroom do you think helped prepare you for MPH and DO school?
Outside of the classroom my work and internships played a large role in my preparation. I was lucky enough to be able to multitask and base my schedule in my last two years so that I could work in a level one trauma center emergency department which largely influenced my passion for medicine. The flexibility Lake Forest offers made that possible. I also think that the mentorship I had at Lake Forest helped guide me to the right path. My path to medical school was not linear and without my advisors and peers providing me with insight and support I may not have made it to my end goal.
How did your time at Lake Forest help you prepare to apply to MPH and DO school programs?
Neuroscience, and all the sciences, at Lake Forest are rigorous programs. Graduate school is even more rigorous. Lake Forest prepared me for long hours of intense course work as well as taught me how to be highly analytical and master (or try to master) scientific writing. Without my courses with Dr. DebBurman at Lake Forest I would not have the scientific writing skills I needed to finish my thesis and plan to publish.
Lake Forest also taught me amazing laboratory skills and taught me a love for research. Lab skills are not developed overnight and if I had not entered graduate school with the skills, I was taught at Lake Forest I would not be the researcher I am today.
Lake Forest College taught me the value of relationships, (i.e.. relationships with your peers, relationships with your advisors and professor, etc.) I entered college not really seeking mentorship or guidance or even advice from others. That is a HUGE mistake. Lake Forest taught me how to seek the right kind of support and when to lean on others. Lake Forest taught me how to collaborate with individuals when their skills could amplify my own. As a health professional I believe that was a vital lesson that I have used endlessly since the moment I left Lake Forest.
What advice would you give a high school student looking to pursue pre-health and is considering Lake Forest College?
My biggest advice is do not be afraid to fail and to do not be upset if your path is not how you pictured it in your head. I am a planner and when I started college, I had my next 10 years planned, including my major, future medical school, and where I was going to live. Was I wrong! Life is full of hiccups and lane changes and that is OK! Without my hiccups I would have never gotten my MPH, which is my biggest accomplishment and became my biggest passion. Without my failures I would have never entered the genetics track of graduate school and worked at the CDC, something I brag about way to often. Failure is scary, change is terrifying, but without my failures and life changes I would not be who I am today and have learned the lessons I have learned.