Aasimah Tanveer '18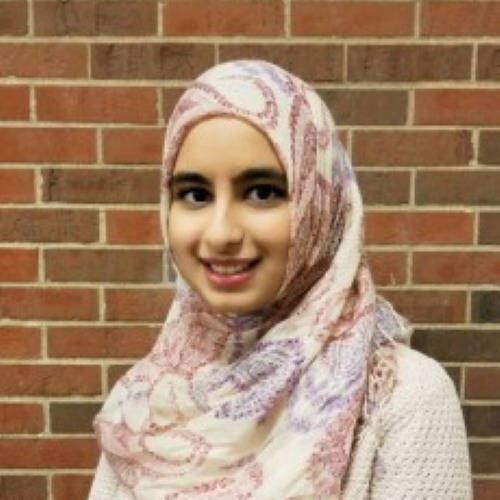 Class Year
2018
Area(s) of Study
Majors in Neuroscience and Computer Science
Hometown
Libertyville, Illinois
Current Job
Systems Anaylist
Graduate Study
Masters Data Science
DePaul University
What made you choose Lake Forest College?
The college was close to home and was generous in providing merit scholarships. There was also a very strong neuroscience program at LFC that I wanted to be a part of.
How did a liberal arts education make a difference for you?
A liberal arts education allowed me to explore interdisciplinary fields like data science where I used my neuroscience and computer science learnings to approach healthcare from a new perspective. I was encouraged to learn things from different areas of knowledge which gave me a more well rounded experience.
What experiences outside of the classroom do you think helped prepare you for your Masters program?
My work experience was definitely the factor that most prepared me for my Masters program. Gaining experience through campus the campus LIT help desk, internships at major technology and healthcare companies, and the research I had done were all valuable opportunities to build my skills.
How did your time at Lake Forest help you prepare to apply to Masters programs?
I had come into the college knowing that I wanted to involve myself with technology and neuroscience. LFC was the place that introduced me to the field of data science as a way of combining my interests and allowing me to be actively involved in research. This research led to a thesis and gave me a head start into data science focused healthcare.
What do you think of the new Health Professions Program between LFC and RFU?
I think it is a great opportunity for students to be involved at a graduate level in healthcare and leverage the excellent resources at RFU while being at LFC.
What skills and experiences at Lake Forest do you believe will help you be successful?
Apart from the basic skills built by the coursework, the rigorous neuroscience curriculum of creating presentations, technical writing, and interpreting complex articles within research are very valuable skills I built at LFC. They continue to come in handy both at work and continuing education.
What advice would you give a high school student looking to pursue pre-health and is considering Lake Forest College?
My advice would be to explore as much as you can. Take advantage of the interdisciplinary experiences. I would also highly recommend getting involved in research regardless of the field. Each area has amazing professors with whom you can deep dive into topics to build your skills and experiences