Sarah Applebey '18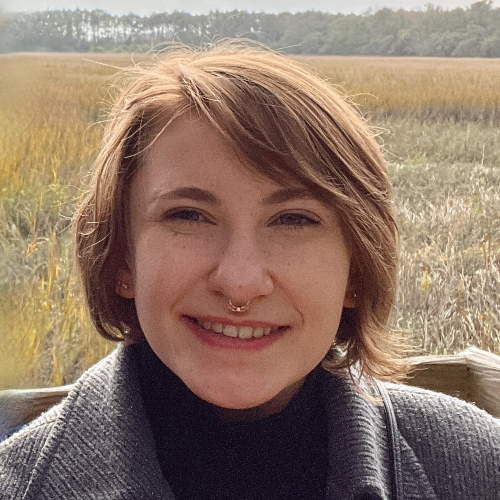 Class Year
2018
Area(s) of Study
Majors in Neuroscience and Psychology
Hometown
Lake Zurich, Illinois
Graduate Study
Post-Baccalaureate Research Enhancement Program, National Institutes of Health
PhD studies in Neuroscience, University of Pennsylvania
Current Job
Sarah conducted research at the colleges, Rosalind Franklin University, and Rush Medical College, did post-graduate research at the National Institutes of Health, and is now pursuing her PhD in neuroscience the University of Pennsylvania.
Why did you choose Lake Forest College?
It's hard to find a school more focused on undergraduate learning. I was attracted to Lake Forest because of its premier neuroscience program and superb financial support, but I ultimately chose Lake Forest College because of the personalized learning opportunities for and ability to develop relationships with professors. Because of the small, mostly undergraduate population, professors and administration had time to focus on teaching and mentoring undergraduates.
What attracted you to the Neuroscience major?
My mom, a former teacher, always had an interesting psychological tidbit to help with building a habit, and when I was introduced to biology in high school I was utterly shocked to discover the we could track the physical mechanisms in the brain underlying behavior. From neurons firing to changes global brain activity—I wanted to know everything about how these tangible mechanisms controlled behavior.
What are your career goals and how did the Lake Forest College helping you achieve these goals?
I'd like to study the neuroendocrine mechanisms contributing to eating behavior. I'm also increasingly interesting in becoming a neuroscience data scientist—for instance, incorporating pharmaceutical, genetic, and behavioral data to develop more personalized therapeutics for a variety of health issues, like obesity.
Lake Forest College put me on the path to become an independent neuroscientist. With opportunities to conduct research with professors on campus and at Rosalind Franklin University, I obtained critical research experience that allowed me to garner a postbaccalaureate fellowship the National Institutes of Health and enter the neuroscience graduate program at the University of Pennsylvania in Philadelphia.
While a myriad of experiences and learning at Lake Forest have aided my career goals, one example I am particularly surprised about is the background I gained in statistics. As a neuroscience major, we take psychological statistics and methods courses. Growing up, I had internalized the concept that girls were not good at math, and was terrified of taking these courses. Yet with encouraging professors, I soon found it fascinating that abstract questions could be objectively evaluated with numbers, and later was able to convey statistical concepts to others as a tutor at the college. Working in behavioral neuroscience labs after Lake Forest College, I slowly realized many did not have as strong a background in statistics. Armed with knowledge gained at Lake Forest, I became the de facto person to ask for help when it came to how to analyze data, a characteristic that has helped me become a critical lab member.
How have the opportunities at the College helped shape your college experience?
The unique opportunities at Lake Forest College helped me grow into a an outgoing and more confident individual. When I began at Lake Forest, I was sure the major would be too difficult, that everyone else knew what was going on and I didn't, and I would eventually drop the major when it became too difficult. Yet, encouraged by my professors, I worked harder than I thought possible, learning I could do more than I thought. My professors—intelligent individuals with doctorates from highly regarded institutions, were willing to discuss ideas and consider my ideas. Instead of passively hoping for opportunities to fall into my lap, I realized I was the director of my life. At Lake Forest, I could ask to be involved in a club, ask a professor a question during office hours, ask to work in a lab, or ask to give an exciting speaker a tour. Without the guidance of Lake Forest professors, I would not have known about all the opportunities available to me--or even believed it was feasible for me to join a PhD. program.
What are some standout moments for you as a neuroscience major?
I have had so many incredible experiences as a neuroscience major at Lake Forest, it is difficult to choose only a few! The common theme of these happy memories is a sense of togetherness and excitement for learning. Because of the many collaborative projects and presentations in our neuroscience courses and events we attended together, students in the neuroscience major are particularly close. I have many cheerful memories of early morning travels to the Chicago Society for Neuroscience Conference, dining at Dr. DebBurman's home after a day of neuroscience presentations, presenting posters at the Glassman Symposium, and welcoming high school students while hosting the Chicago Brain Bee.
What advice would you give to a high school student looking to pursue neuroscience and is considering Lake Forest College?
Lake Forest is an excellent place to study neuroscience! The neuroscience classes and extracurriculars at the College allow you to have a personalized, small school experience and develop relationships with professors. In addition, Lake Forest's relationship with Rosalind Franklin University allow students to conduct neuroscience research using highly advanced technology similar to larger schools. Having recently completed my first year of neuroscience graduate courses, I know Lake Forest College classes more than adequately prepares students for graduate studies. As the College actively expands its science programs and gathers more career-building opportunities for students, the neuroscience program can only give students more paths to reach future success.