Rosemary Thomas '18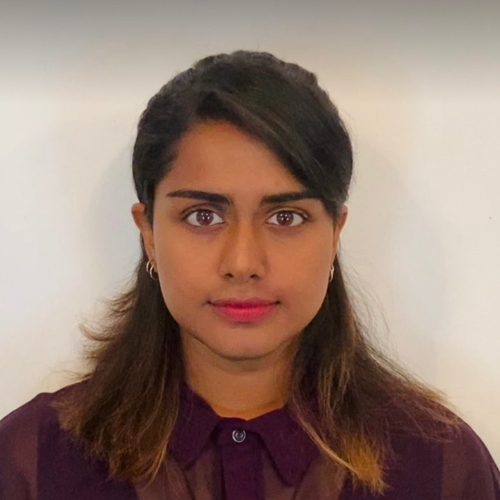 Class Year
2018
Area(s) of Study
Neuroscience and Biology major Chemistry minor
Hometown
Des Plaines, IL
Graduate Study
Rosemary presented her undergraduate senior thesis at national meetings and is now pursuing her M.D. degree at Rush University
Why did you choose Lake Forest College?
It was very important for me to choose a college that would give me the best opportunities and experiences to reach my goals. I knew I would thrive in a college that allowed for more personal relationships with professors through smaller class sizes and wanted to go to one where I could form personal relationships with my peers and get to know as many people as I could. I also heard very good things about Lake Forest College's neuroscience program while in high school.
What attracted you to the Neuroscience major?
I was always interested in biology and did well in biology classes, but I also felt a pull to learn more about the mind through psychology. So instead of choosing one or the other, I decided that neuroscience was perfect for me because they combined the two! This way I would learn how to care for both the mind and the body in the future.
What are your career goals and how did the Lake Forest College help you achieve these goals?
While at Lake Forest College, I knew my goal was to become a physician and enter medical school after college. I knew I had to work hard to get there, and Lake Forest College challenged me to do my best. Lake Forest College helped me gain the skills I needed to apply for medical school, stand out from the pool of applicants, and become an overall more confident individual. With each opportunity at Lake Forest College, I could tell that I was gaining more insights into leadership, communication, and relationships.
How have the opportunities at the College helped shape your college experience?
Due to each opportunity at Lake Forest College, I would get closer and closer to the faculty and my classmates. We just ended up becoming one big happy family. I felt comfortable and happy at Lake Forest College because I learned more about this close-knit community and felt like I was at a second home. All the interactions I had with people through the opportunities at LFC taught me something new about myself and gave me hope and confidence for the future.
What are some standout moments for you as a neuroscience major?
Each year, neuroscience majors volunteer to teach little children about the brain. I will never forget when I gave one of the human brains to a little boy to hold. His eyes just lit up, and he was so excited. It was from these experiences that I realized I might like working with children more in the future as a physician.
What advice would you give to a high school student looking to pursue neuroscience and is considering Lake Forest College?
Each decision is so precious and has a big impact on your future. I thought about this as I was applying for colleges. When I look back at my decision to join Lake Forest College, I truly believe I made one of the best decisions of my life. Sure, neuroscience is a tough major, but you have so much love and support at Lake Forest College to get you through. If I could choose it over again, I would choose Lake Forest College again. Some of my favorite memories are from my time in the neuroscience program.
What is your current position or field of postgraduate study?
I am a first-year medical student at Rush Medical College.