Luke Shylanski '18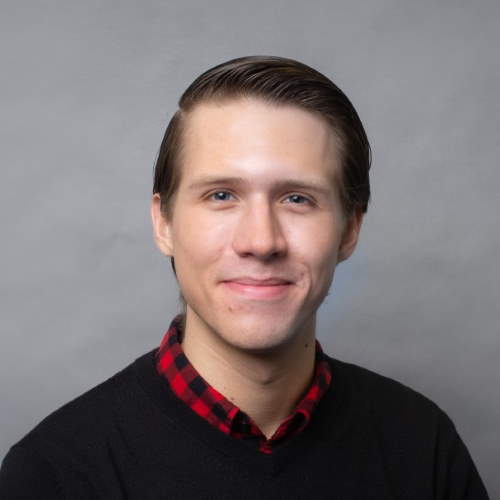 Class Year
2018
Area(s) of Study
Majors in Nueroscience and Economics
Hometown
St. Louis, Missouri
Co-curricular
Richter Scholar
LFC-RFU Summer Scholar
Peer Teacher
Graduate Study
Luke conducted research at the college and Rosalind Franklin University and is pursing his MS/PhD studies at the University of Pittsburgh in neuroeconomics
Why did you choose Lake Forest College?
I was very attracted to the smaller class sizes and opportunities to work with professors on research projects. I feel that these features create a more personable atmosphere that facilitates learning and growth.
What attracted you to the Neuroscience major?
I am very interested in the factors that drive human behavior. This lead me to purse a double-major in Neuroscience and Economics.
What are your career goals and how did the Lake Forest College helping you achieve these goals?
I am interested in doing economic research from a behavioral/neuroscientific perspective, and the research opportunities provided to me by Lake Forest greatly prepared me for doing further academic research.
How have the opportunities at the College helped shape your college experience?
The liberal arts model practiced by Lake Forest allowed me to explore many different academic disciplines, many of which could inform my work in my chosen fields. A more typical program would not offer these opportunities.
What are some standout moments for you as a neuroscience major?
I greatly appreciated the diversity of the research I was able to take part in - a breadth of topics ranging from organic chemistry, to neurobiology, to behavioral economics.
What advice would you give to a high school student looking to pursue neuroscience and is considering Lake Forest College?
I would advise them to explore the field, and to look at paths that they had not originally considered. For example, I entered the neuroscience program intended to do pre-medicine, but after taking an introductory economics course I became very interested in behavioral economics and neuroeconomics.