Logan Graham '17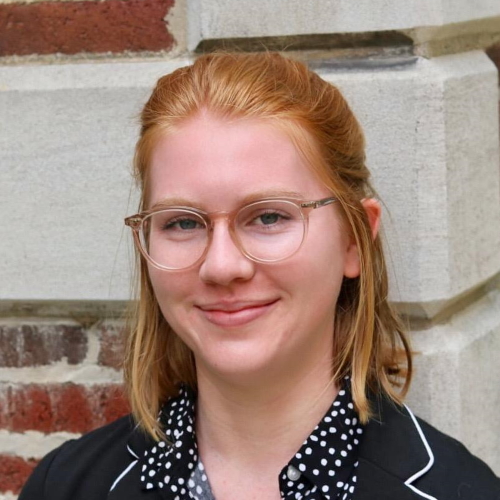 Class Year
2017
Area(s) of Study
Major in Neuroscience and Minor in Chemistry
Hometown
Fairfield, OH
Current Job
Logan is pursing double degrees of Master in Healthcare Services Administration (MHSA) and Master in Business Administration (MBA) at Xavier University.
Why did you choose Lake Forest College?
I chose Lake Forest College due to its commitment to its students, focused on providing one-on-one attention and learning experiences, with many opportunities to pursue research and leadership roles as early as the first year.
What attracted you to the Neuroscience major?
I was attracted to the Neuroscience department because of its rigorous coursework as well as plentiful opportunities for teamwork and projects, a skill that translates well into the workforce.
What are your career goals and how did the Lake Forest College helping you achieve these goals?
By putting classroom experience into practice outside of the classroom, such as studying abroad in Costa Rica and Jamaica through the Grace E. Groner Foundation, I was able to better understand the importance of health and how it extends to all aspects of life. It doesn't start and stop with a doctor's visit, rather, it extends into the food we eat, the places we live, and the genetics we inherit. This is what interested me in health administration, exploring health as a whole and learning the tools necessary to support both physicians and the community itself.
How have the opportunities at the College helped shape your college experience?
I thank LFC for its numerous opportunities to develop leadership and research skills, which shaped me into someone who is well versed in both team and independent work. By taking part in Synapse, Nu Rho Psi, and Eukaryon, as well as pursuing research in the DebBurman lab, in Costa Rica, and in Jamaica through the Grace E. Groner Foundation, I was able to explore topics of interest, as well as develop programming based on those interests.
What are some standout moments for you as a neuroscience major?
Teamwork is the number one experience I thank the neuroscience department for emphasizing all four years of classes. In order to be successful, you must know how to work with people, most of whom will be different than you. As a good team member, it is important to know how to collaborate well, and also how to express opinions in a thoughtful way. By focusing on these soft skills, this is what sets you apart and encourages others to seek you our specifically for this skill alone.
What advice would you give to a high school student looking to pursue neuroscience and is considering Lake Forest College?
I say take advantage of every opportunity that comes your way! Lake Forest has a lot to offer, especially so if you create the connections that will last you a lifetime. The Lake Forest community is one that helps one another, and sincerely wants each person to find their path and own individual journey to success. There are many careers out there for which a neuroscience degree can be applicable, thus be open to exploring areas that both interest you and that you many be unfamiliar with! There is no rush to decide on a career, I didn't know what I wanted to pursue until after undergrad! Just be open to learning, sharing, and collaborating with others, and the rest will fall into place.
What is your current position or field of postgraduate study?
My field of study is health services administration. I am pursuing a dual MHSA and MBA degree from Xavier University.