Kayla Huber '16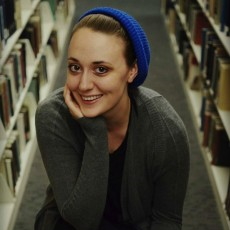 Class Year
2016
Graduate Study
Kayla is the recipient of a National Science Foundation Graduate Fellowship to support her PhD studies in Psychology at the University of Minnesota
Why did you choose Lake Forest College?
As a first generation college student from a low income family, financial aid was a major deciding factor for me. I thought LFC's initial financial aid package was extremely generous, and I felt assured that my financial aid would continue for all four years. I also appreciated that LFC was a teaching institution with very small class sizes. At other colleges I had applied to, I got the impression that teaching was something that professors invested very little time into and would relegate to TAs if possible. Finally, I was drawn to LFC because there was an opportunity to major in neuroscience, which was not a major offered at many of the other colleges I had applied to.
What attracted you to the Neuroscience major?
During my senior year of high school, I was taking AP Biology and AP Psychology and I loved them both. I was excited to learn that I could major in neuroscience at LFC, since that would be a perfect blend of both of my interests. The first neuroscience class that I took at LFC was Medical Mysteries of the Mind with Dr. D. Every part of the class convinced me that I was in the right major - the expectations were high, we engaged with the material in so many different ways, and I met folks that I'm still friends with today (nearly a decade later!).
What are your career goals and how did the Lake Forest College help you achieve these goals?
Currently, my career goals are to be a psychologist and researcher. I believe that studying at LFC made me an extremely strong applicant for graduate school. As an undergraduate I had the opportunity to engage in research, present at conferences and symposia, lead organizations, be a tutor and peer teacher, publish in Eukaryon, write a senior thesis, and form close relationships with my professors.
How have the opportunities at the College helped shape your college experience?
I always felt engaged, challenged, connected, and busy, that's for sure!
What are some standout moments for you as a neuroscience major?
Holding a human brain for the first time
The "Our Amazing Brain" outreach
Designing and running my own experiments in Research Methods & Statistics, Molecular Neuroscience, and Molecular Biology
Brain Awareness Week
Attending the Society for Neuroscience Annual Meeting
My presentation of Nobel Prize winner Dr. Linda Buck's work for Senior Seminar
What advice would you give to a high school student looking to pursue neuroscience and is considering Lake Forest College?
Consider your future career path(s) early and often! Based on what you're aiming for, create a four-year individual development plan (IDP) and share it with your advisors/mentors. Whatever skills Future You will need to be successful, LFC and neighboring colleges/universities can help you develop them.
What is your current position or field of postgraduate study?
I am currently a Ph.D. Student in Counseling Psychology at the University of Minnesota Twin Cities.