Alexandra Dejneka '21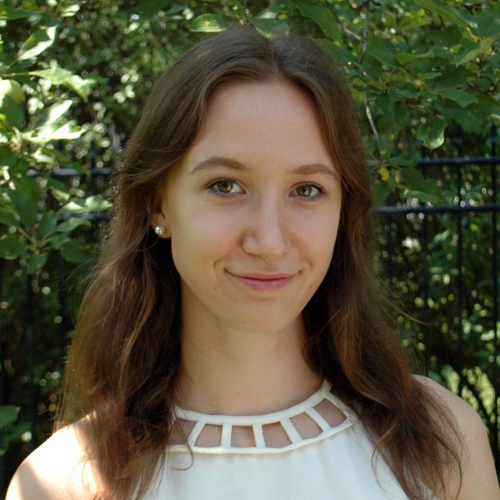 Class Year
2021
Area(s) of Study
Major in Neuroscience, Minors in Philosophy and Chemistry
Hometown
Northbrook, Illinois
Graduate Study
Lexi conducted research at the College from Richter Scholar to senior project and is pursuing her MD studies at Northwestern University starting Fall 2021.
Why did you choose Lake Forest College?
I chose Lake Forest because of the great scholarships, small class sizes, and opportunities for extracurricular development, which allowed me to get to know my professors well and personalize my college experience.
What attracted you to the Neuroscience major?
I initially came in as a biology major, but while taking my first-year studies class – Medical Mysteries of the Mind – I found that I loved how interdisciplinary Neuroscience was. The subject seemed to encompass numerous topics I was interested in – biology, psychology, and philosophy – and had many classes I was excited to take.
What are your career goals and how did the Lake Forest College helping you achieve these goals?
My goal is to become a physician and my time at Lake Forest College allowed me to effectively and enjoyably work towards that goal. Since I was able to develop close relationships with my professors, I gained valuable mentors that guided me through my classes and research experiences and left me feeling very academically prepared for medical school. I was also able to take advantage of the many opportunities the college provided for research, internships, teaching experiences, and volunteering, which helped prepare me for the leadership and teamwork aspects of a career in the medical field.
How have the opportunities at the College helped shape your college experience?
The opportunities that really shaped my experience were the Richter Scholar Research experience and the many teaching opportunities I took on throughout my time at the college. I met so many wonderful people and learned so much while researching, despite realizing that a career in research was likely not for me. I also loved being a tutor in the QRC and a peer teacher for several classes because it allowed me to be a part of others' learning experiences, which was rewarding and challenging in the best way. There are so many opportunities to take advantage of that allow you to see what you enjoy and what is important to you, as well as what you don't like, which is equally as important.
What are some standout moments for you as a neuroscience major?
There were a lot of great events and moments I had as a neuro major, but some of my favorites were:
The trips to fun and interesting places such as conferences, Shirley Ryan Ability Lab, the Walk to End Alzheimer's, and more.
Celebrations with peers and professors such as neuro senior day.
The many nights of late-night studying (and shenanigans) in Lillard with some really great people.
What advice would you give to a high school student looking to pursue neuroscience and is considering Lake Forest College?
It is important to go somewhere that you will be cared about and supported. Every professor and mentor I have interacted with at Lake Forest has cared about me as a person and about my goals, which made my college experience really amazing. In terms of major, if you think the human brain is one of the most fascinating things on this planet, you should pursue neuroscience.