Lokesh Kukreja '08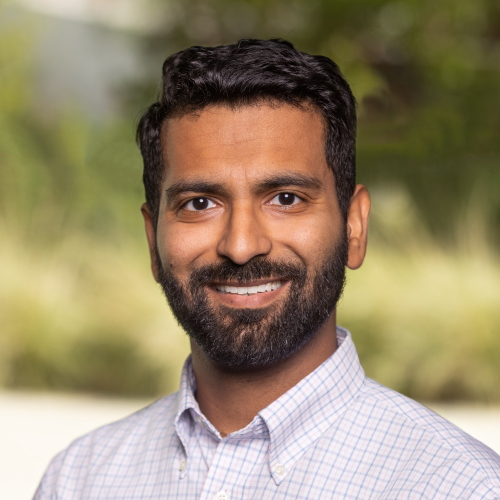 Class Year
2008
Area(s) of Study
Major in Biology and Minor in Chemistry
Hometown
Highland Park, Illinois
Current Job
Research Engineering Scientist
Graduate Study
PhD Integrated Program in Life Sciences
Northwestern University
What made you choose Lake Forest College?
When I toured the college as a prospective student, the faculties were very eager to know who I was as an individual and what studies I wanted to pursue in college. I found the one-on-one interactions and the close-knit community very appealing.
How did a liberal arts education make a difference for you?
I was a shy person and was frightened of public speaking when I started college. The education I received at LFC made me into a more confident and well-rounded person. The teaching methods in classrooms were hands-on and interactive where the student participation was really fostered. I was able to make more deeper connections with my classmates as well as my professors along with letting go of my fear of public speaking. I really became a better learner. And the interdisciplinary approach to learning gave me a broader understanding of the world. In addition to taking courses in sciences, I learned about politics and sociological issues of different societies for the very first time.
What experiences outside of the classroom do you think helped prepare you for PhD program you engaged in?
After my first year at the college, I acquired an opportunity to do research in a lab that was studying Parkinson's disease (PD). The things students were working on in the lab astounded me. PD is a brain disease that leads to movement disorder in human beings. Yet in the lab, yeast, a unicellular fungus commonly used to make bread and beer, was being used to model this disease. I found the approach to studying a complex brain disease using a simple cellular organism very elegant. During my time in the lab, I enjoyed designing experiments to test my hypotheses using various cellular and molecular biology tools. Troubleshooting, repeating experiments, and working long hours in the lab were common experiences but they made me a persevering researcher. My research mentor also gave me opportunities to write in scientific journals and present my research at regional and national conferences.
When I was not doing research, I had passion to better communicate science with leading two organizations in my biology department. As the president of the Tri-Beta National Biological Honor Society chapter, I collaborated with our faculty in inviting leading biologists to speak at our all-campus biology seminars. The society held exhibition events open to public in which we had hands-on booths teaching kids and adults of different ages about biology and excited them about recent scientific discoveries. I was also a chairman of Eukaryon, a professional journal of life science scholarship run by undergraduate students, where we published annually the scientific work that the students from our department wrote.
How did your time at Lake Forest help you prepare to apply for your current job?
I bring a wealth of knowledge in conducting laboratory experiments to my current job because of Lake Forest College, where my interest in conducting research first began. Presently, my ability to effectively communicate complex scientific ideas both in writing and orally are exercised daily in the research environment I am in. I am versed in using various genetic, cellular, and molecular biology techniques that come into play when I do research. I owe much of my success to the education and training at the college that overall helped build my confidence.
What do you think about the new Health Professions Program partnership between LFC and RFU?
I think that it is a great program and will support students wanting to pursue health related careers.
What skills and experiences at Lake Forest do you believe will help you be successful?
One of the first thing the college taught me was to manage time better while juggling schoolwork and extracurricular activities. Regardless of what career anyone pursues, time management skill is essential. Aside from having a technical background, gaining the soft skills in leadership and communication will advance one's career leaps and bounds.
What advice would you give a high school student looking to pursue health professions preparation and is considering Lake Forest College?
I would greatly encourage high school students to be open-minded and adventurous in their pursuits of a career in health profession. If you have interest in becoming a scientist, seek out opportunities to work in a professor's lab. Moreover, students should look for as many opportunities as possible to be in a leadership role and improve their communication skills. The college offers network to connect with alumni as well as extracurricular clubs, and internships. In my view, the best attribute of Lake Forest College is its ability to help its students connect with opportunities whether it is present at the college or is outside the boundary of the ivory towers.