Entrepreneurship and Innovation
Osvaldo Guzman '19 - Site, LLC.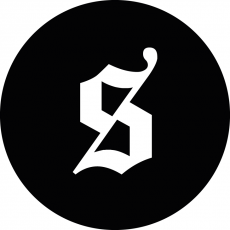 Osvaldo Guzman majored in computer science and minored in digital media design who, as a student, launched his own digital marketing consultancy firm called Site, LLC. His interests are coding, development, and he is also into design. His ultimate goal is to get his new company, Site, running to create income for his family, and to help the people in his community.
"When I had my first big client, they already had a professional marketing team and I was able to convince them to take me on even though they have already been doing it for years."
Entrepreneurial Project:
Osvaldo recently launched a digital marketing company called Site, which provides web development, web design, marketing, and branding. He has been working on this business idea since June this year, but nothing really went into it besides the idea at the time. Osvaldo didn't have time to brand the company and market the company until a couple of months ago.
What was your motivation for creating Site?
Two different things really. One is, I am a child of immigrant parents and we haven't had the chance to generate wealth for our family, so I am trying to do that right now. Two is, part of my mission for the company, I want to fight gentrification in my neighborhood. I'm from Little Village in South Side Chicago and a lot of businesses are lacking in the digital world so I am trying to bring them up to speed with that.
Entrepreneurs find problems worth solving and mobilize the resources to solve them. Did you think of yourself as an entrepreneur before starting your company?
I did because I've tried micro businesses in the past where it's more freelance work. I knew I wanted to make something or provide a service. At the same time, I've also been part of the previous CEO club and I had some ties to the entrepreneurship department at some point.
Have you gained more confidence selling yourself and your ideas?
Absolutely. Everything was in theory before I did this, I thought I could do things. When I had my first big client, they already had a professional marketing team and I was able to convince them to take me on even though they have already been doing it for years. I had the opportunity to validate my skills.
What has been your biggest challenge mobilizing people to help you?
I haven't necessarily looked for help, and when I've reached out to my family and friends, they have all been super supportive and receptive to helping me. They follow my company online, and share the company page to their Facebook and Instagram profiles. I guess I haven't struggled with that getting help that much.
What resources do you still need to complete your project?
More man power. I am doing all of this by myself. Like I said, I do four different things: marketing, development, design, and branding. If I could bring on people to help me do that, that would be awesome.
Entrepreneurs need to know how to reframe failure as usable data. What has been the failure that has helped you the most?
I definitely have lacked in timing and scheduling things. I find that I am least successful with marketing on social media since I have to do it late at night. That does not work so well, and it has taught me that I should find at least 15 minutes in between classes to make a post or engage somehow.
If you could ask anyone for anything, and get it, who would you ask and for what?
I would reach out to bigger digital marketing agencies and ask them to refer any clients they can't take on to me. Then that way I am able to build trust, connections, and credibility. It's always a nice thing to have clients need my service. Also, if there are any students who are willing to give me a hand, I'd love that. Again, the business is new so there isn't much money coming in right now, so compensation would be weird. At the very least, students will get practice doing digital marketing.
Who have you asked (and for what), and their answer surprised you?
When I shared my business idea on Facebook. Immediately, people started liking my page and sending me words of encouragement through messages. I found that pretty surprising.
What has been the most valuable lesson you've learned whilst working on this project?
I'd say it's really laying things out in terms of expectations and when things will get done, because my clients have sometimes misunderstood me and they sometimes ask for too much. I need to develop something that will lay everything out and manage my clients' expectations.
Find out more about Site by following their social media pages,
Facebook: @sitellc1
Instagram: @SiteLLC