Modern Languages and Literatures
Gizella Meneses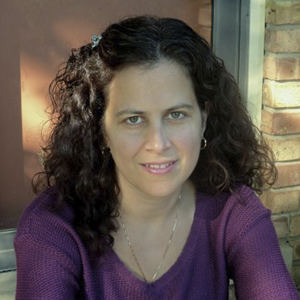 Professor of Spanish and Latin American and Latinx Studies Chair of Latin American and Latinx Studies
Modern Languages
Specialization
Latinx Immigration in Chicago and first- and second-generation testimonials
Race and Ethnicity in Colonial and Contemporary Oral Traditions
Spanish for Heritage Speakers and Latin American Film
Crime Fiction
Education
PhD Arizona State University
MA Loyola University Chicago
BA Loyola University Chicago
Courses Taught
Crime Fiction
Latin American Literature and Culture
US Latinx Literature and Culture
Women's Voices in Latin America
Spanish for Heritage Speakers
Latin American Film
Publications
Books
Argentine Cinema: From Noir to Neo-Noir. With David George. Lexington Books, 2018.
Articles and Creative Essays
"Fight or Flight: The Reframing of Violence in the Columbian Film, La Primera Noche." In Screening and Terrorism. Forthcoming from Columbia University Press.
The Nature of the Beast. Women of Color Anthology. Forthcoming from Nothing But The Truth Publishing.
"Reimagining the Novela Negra: The Victim's Perspective in "El chico sucio." In Violence and Victimhood in the Hispanic Crime Fiction: Essays on Contemporary Works. Edited by Shalisa M. Collins, Renée W. Craig-Odders, and Marcella L. Paul, 164-79. McFarland, 2018.
"Pequeños bochornos." In Nos pasamos de la raya/We crossed the line. Edited by R. E. Toledo and Lori Celaya. Casa Editorial Abismos, 2015.
"What's a Spic." phati'itude Literary Magazine. Spring 2012.
"El diablo de la montaña: raza e identidad en las tradiciones orales andinas." Hipertexto. Summer 2010.
Films
2016 Intergenerational Stories: Abuelas, Madres y Niet@s
2010 Second-Generation Stories: Growing Up Latino/a in Chicago. Presented at the 26th Annual Chicago Latino Film Festival, International Latino Cultural Center, Chicago.
Film Screenings: Beloit College, Spring 2009; Lake Forest College GlobalFest, Fall, 2010; ACM Costa Rica Program, Fall 2010; Oak Terrace School Highland Park, IL, Fall 2010; North Chicago School, Summer 2010; Woodlands Academy of the Sacred Heart, Spring 2011
Awards and Honors
ACM FaCE Grant recipient: "New Realities Beyond the Classroom and the Teaching of Spanish in the 21st Century: Workshop on Fostering Collaboration and Exchanging Ideas with ACM Liberal Arts Colleges," Spring 2012.
William L. Dunn Award for Excellence in Teaching and Scholarly Promise, Lake Forest College, 2011.
ACM Collaborative Enhancement Grant recipient, fall 2010."Information Literacy in the Foreign Languages: A Collaborative Workshop Exploration."
ACM FaCE Grant recipient, 2008. Collaborative Event focusing on Latino Studies in Beloit College in Beloit, WI, April 2008.
Language and Teaching Center, Lake Forest College, Grants for Innovation Program. New Course: "Latino Identities in Chicago" SPAN 345, Fall 2007.