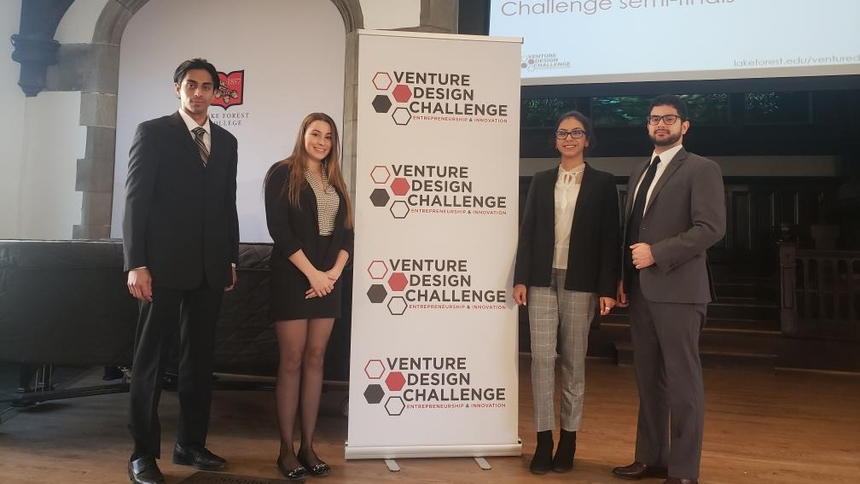 Do you have an idea that can change the world? Would you like to win money for having the courage to share it?
Sign up for the Venture Design Challenge and make your pitch!
In our annual pitch competition, Lake Forest College students identify a problem worth solving and mobilize the people, resources, mindsets, and networks to solve it.
You will connect with mentors, receive coaching, and compete for $10,000 in total prizes, transforming your idea into action.
Open to all Lake Forest College students from freshman to seniors and all majors in between!
Sign up here.
Venture Design Challenge Promo from ENTP on Vimeo.
Students from around the world compete in the Venture Design Challenge