Humanities 2020 Mellon Foundation Grant
Lake Forest College's Humanities 2020, a partnership initiative funded by the Andrew W. Mellon Foundation, works to enhance and advance humanities education through engagement with the issue of racism in the Chicagoland area.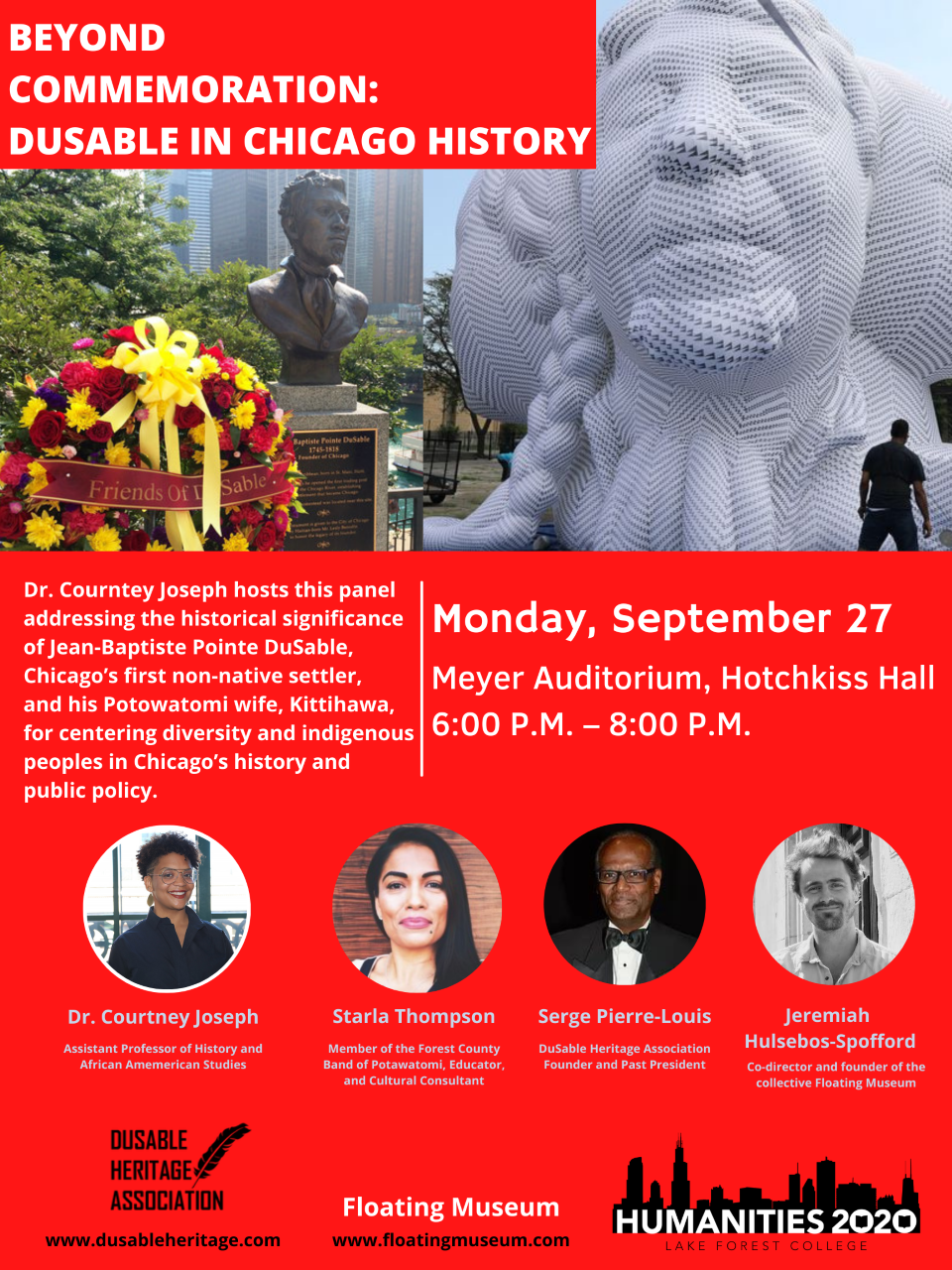 The panel will focus on addressing the historical significance of Jean-Baptiste Pointe DuSable, Chicago's first non-native settler, and his Potowatomi wife, Kittihawa, for centering diversity and indigenous peoples in Chicago's history and public policy.
Panel discussion hosted by K. & H. Montgomery Assistant Professor of History and African American Studies Courtney Joseph.
Featured Panelists:
Jeremiah Hulsebos-Spofford, Co-director and founder of the collective Floating Museum www.floatingmuseum.org
Starla Thompson, Member of the Forest County Band of Potawatomi, Educator and Cultural Consultant www.fcpotawatomi.com
Serge Pierre-Louis, DuSable Heritage Association Former President www.dusableheritage.com
Monday, September 27
6:00 P.M. - 8:00 P.M.
Meyer Auditorium, Hotchkiss Hall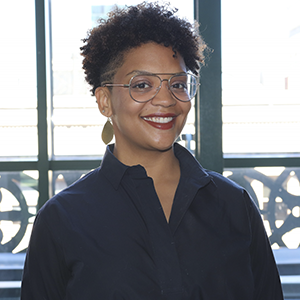 "
In collaboration with Heartland Alliance, Professor Courtney Joseph and her students conducted oral history interviews with Heartland Alliance staff to capture how they were working and living under COVID-19. The
Oral History: Lake Forest College + Heartland Alliance
webpage was created to host these interviews.
Humanities 2020 Mellon Oakton Scholar and Fellow Program
This program presents Oakton Community College the opportunity to participate Lake Forest College faculty's grant related projects and research.
Mellon Humanities 2020 Scholars
Oakton students who plan on transferring to Lake Forest College can apply for this grant and, if chosen, will experience a marquee grant-related research experience with a Lake Forest College faculty member. Students who apply must also apply and be accepted to Lake Forest College. The benefits include:
One-year term as a Humanities 2020 Scholar

$1500 stipend (in addition to other financial aid and scholarships through the college)

Earn Lake Forest College credit depending on the time commitment
Mellon Humanities 2020 Fellows
This opportunity is for Oakton students who are not ready to transfer to a four-year college. Students will participate in grant-related research projects, programs, or organizational efforts. Benefits include:
35 hours of grant-related work during the spring, summer, or fall semester

$500.00 stipend, plus meals provided on campus and reimbursement for travel

Could earn transferrable college credit
Humanities 2020 Mellon Grant Partners
Humanities 2020 Mellon Grant Team