Humanities 2020 Mellon Foundation Grant
Beyond Commemoration: DuSable in Chicago History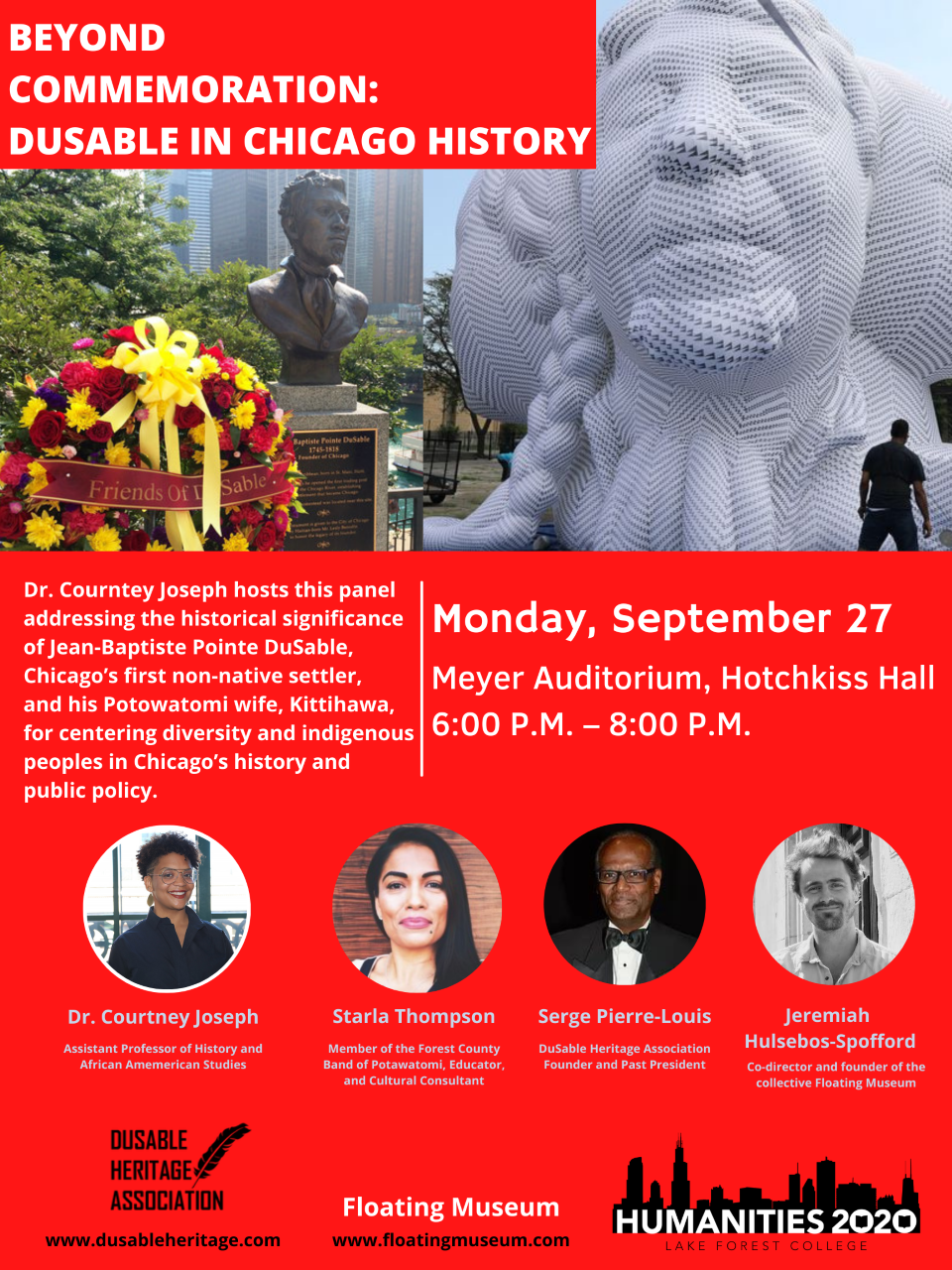 Forty students, staff, and faculty members attended this hybrid event in-person and remotely.
The pannel discussion focused on addressing the historical significance of Jean-Baptiste Pointe DuSable, Chicago's first non-native settler, and his Potowatomi wife, Kittihawa, for centering diversity and indigenous peoples in Chicago's history and public policy.
Panel discussion was hosted by K. & H. Montgomery Assistant Professor of History and African American Studies Courtney Joseph.
Featured Panelists:
Jeremiah Hulsebos-Spofford, Co-director and founder of the collective Floating Museum www.floatingmuseum.org
Starla Thompson, Member of the Forest County Band of Potawatomi, Educator and Cultural Consultant www.fcpotawatomi.com
Serge Pierre-Louis, DuSable Heritage Association Former President www.dusableheritage.com
Beyond Commemoration: DuSable and Evironmental Justice. Watch recording here.