Writing By the Lake Creative Writing Seminar: Memoir and Family Stories
9:00 am -
11:00 am
Glen Rowan House
Join us for the Seminar!
This small-group seminar meets for two hours once a week for four sessions (Feb 14, 21, 28 & March 7) at Glen Rowan House on the Lake Forest campus. At the end of the four sessions, each student will receive an end of term writing evaluation and "Next Steps" meeting with Professor Zach Martin.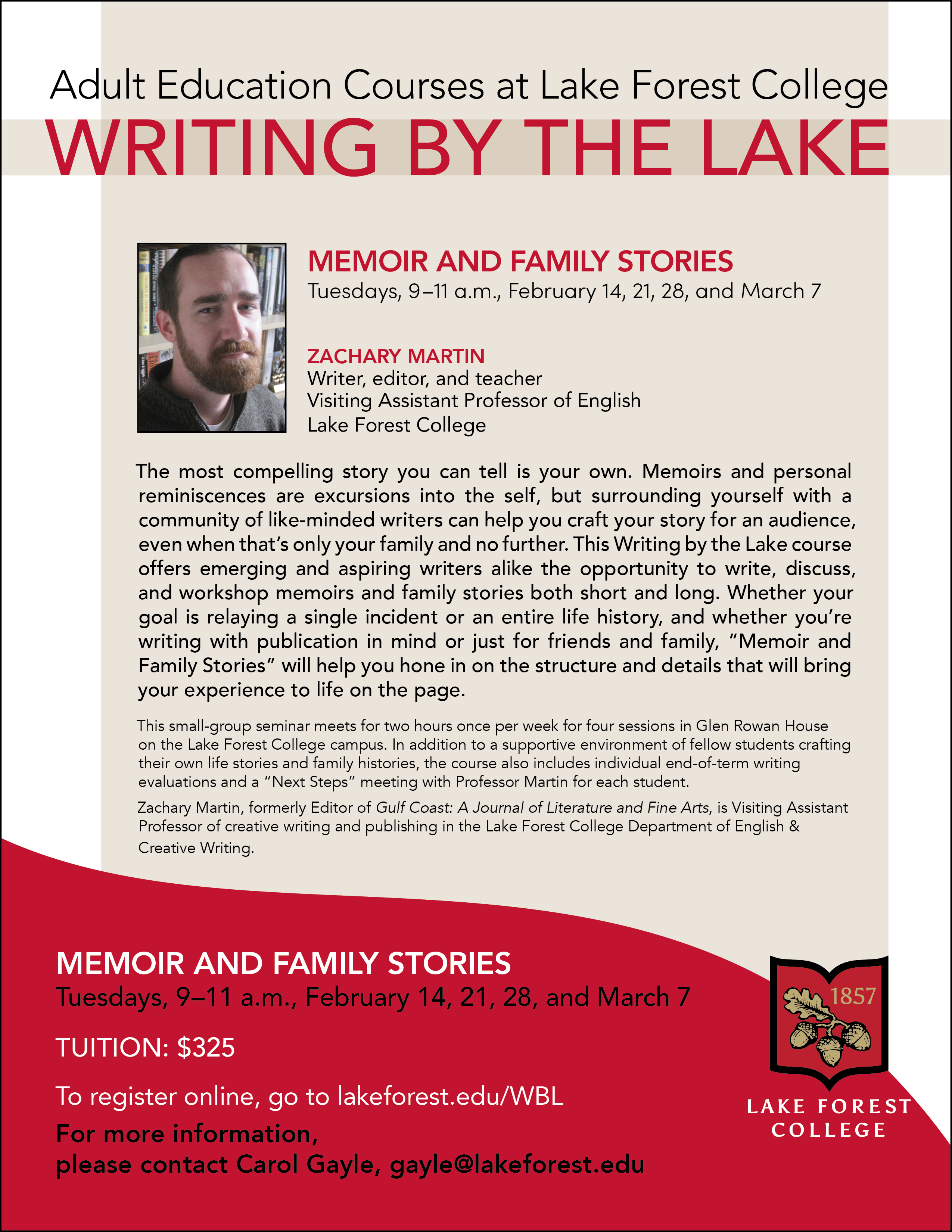 Contact Carol Gayle (gayle@lakeforest.edu) with questions.
On Campus Disability Accommodations:
Contact Kara Fifield at 847-735-5167 or kfifield@lakeforest.edu at least 72 hours in advance.