Jeff Sundberg presents at Conservation Symposium 2021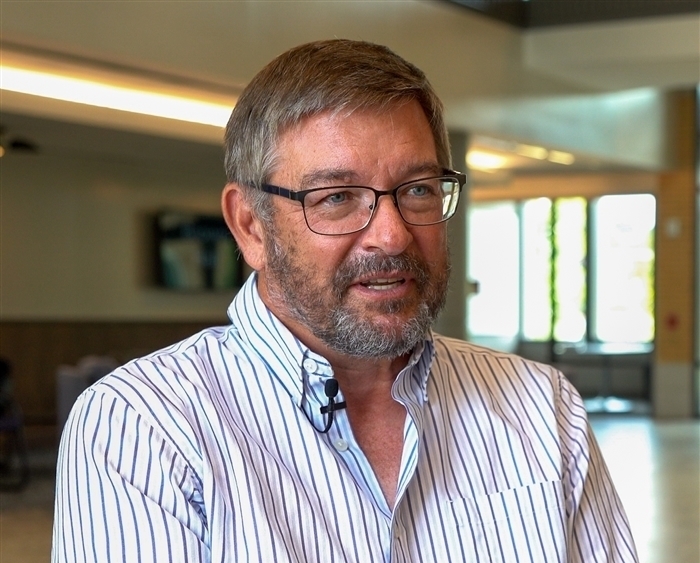 James S. Kemper Foundation Professor of Liberal Arts and Business Jeff Sundberg presented portions of his biodiversity conservation research at The Conservation Symposium 2021 on November 2.
Sundberg was invited to participate in the "Restoration and Recovery of Species and Ecosystems" panel. The session explored initiatives to conserve, restore, and sustainably utilize threatened species and ecosystems. The international symposium was held November 1–5.
Sundberg presented his research project "Conserving biodiversity on South Africa's privately-owned grasslands: Farmer experiences with protected areas." He spent six weeks in South Africa during his sabbatical interviewing farmers who participate in a program that helps them better manage their property for conservation and biodiversity. Farmers volunteered that the techniques they learned also helped them get better farm output and water security, and provided some protection against the loss of their property rights due to mining claims. He is a member of the Board of Directors of the International Crane Foundation. The work was supported by Lake Forest College, the Lincoln Institute of Land Policy, and the James S. Kemper Foundation.
The Conservation Symposium, held annually, facilitates the sharing of ideas and lessons and for the co-creation of solutions to contemporary conservation issues in Africa. This is the second year the symposium has been held virtually.
Related Links: