Carris Borland '21 receives national honor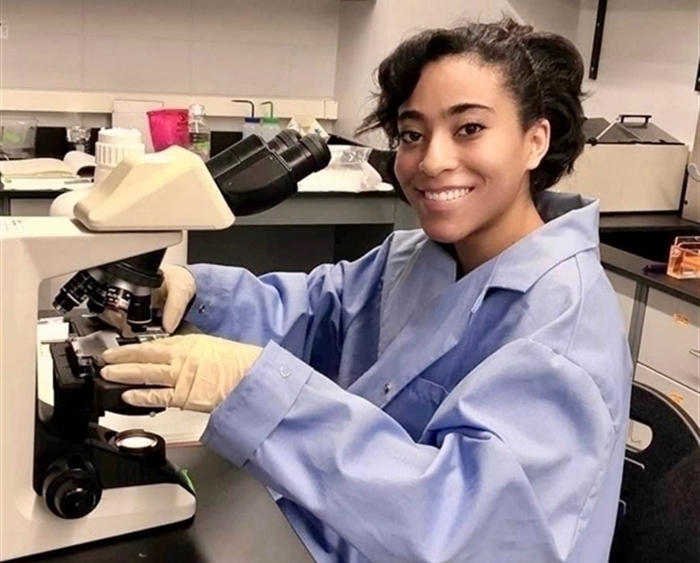 Carris Borland '21 received an Honorable Mention in the 25th Annual Undergraduate Poster Competition of the 2021 American Society for Biochemistry and Molecular Biology Annual Meeting.
Borland presented her poster on Parkinson's disease mechanisms in the "Cell Biology and Signal Transduction 1" category of the virtual competition. Her research was funded by a 2020 Undergraduate Research Grant from the Nu Rho Psi National Honor Society.
"That Carris participated in the competition the same time she was writing and defending her thesis at the College makes it doubly impressive," said Disque D. and Carol Gram Deane Professor of Biological Sciences and Senior Director for Science Partnerships Shubhik DebBurman, Borland's thesis advisor. "As a long-standing member of ASBMB and a past judge for many years for this outstanding national undergraduate competition, I know how particularly intense and of what high quality the student research is at this level."
Borland is only the third Forester in the past 20 years to bring home an award from this top poster competition. Previous winners were Michael Fiske '10 and Nijee Sharma '04.
Following graduation, Borland—a transfer student from College of Lake County—is headed to the University of Pennsylvania to work toward her PhD. At Lake Forest College, Borland majored in biochemistry and molecular biology and minored in neuroscience.
The American Society for Biochemistry and Molecular Biology (ASBMB) is an international nonprofit scientific and educational organization. With over 11,000 members, made up of students, researchers, educators and industry professionals, the ASBMB is one of the largest molecular life science societies in the world.