Alums return in full force to connect with students at Speed Networking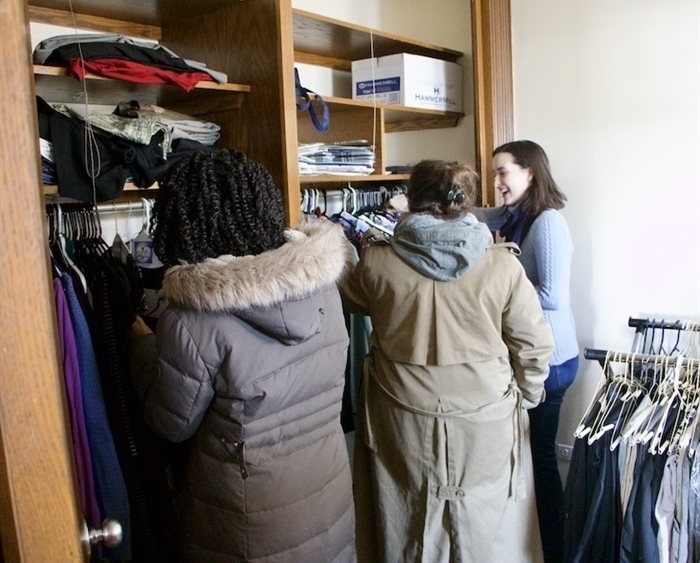 The Gorter Family Career Advancement Center's signature fall event, Speed Networking, provided students with the opportunity to meet with professionals in the Forester Network for short virtual networking rounds, where they gained valuable career advice, practiced essential networking skills, and learned about available internships and jobs.
Held virtually in late October, this year's event matched 141 students with a record 131 professionals in an astounding 2,163 networking sessions that provided Foresters with a wide range of learning opportunities.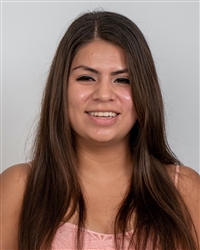 "Networking is the key to success," finance major Liz Angeles '23 said. "I learned that most often the key to upward mobility is by word-of-mouth and by making connections."
A transfer student from McHenry County College, Angeles is among the majority of students who said they felt more confident in their networking skills and their ability to build their professional network after attending Speed Networking.
To ensure participants get the most out of the College's signature networking event, the Gorter Family Career Advancement Center (CAC) requires all students to attend a prep session where they learn the fine art of crafting and delivering a professional introduction, or "elevator pitch."
"Teaching students how to succinctly introduce themselves to highlight their key successes and skillsets is essential," Angeles said. Having the opportunitiy to attend an annual event like Speed Networking "further enforces and allows students the opportunity to practice this imperative skill," she said.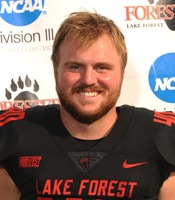 Forester football player Kelton McPherson '24 chose Lake Forest College largely in part for its Career Advancement Center "and how it really sets you up for success beyond college," he said.
A physics major who plans to attend graduate school for architecture, McPherson found Speed Networking a good stepping stone on his career path. "Just being able to talk to people in a professional environment and being able to expand my network was a big takeaway," he said. Meeting one-on-one with alums who have knowledge of the job search process and going to grad school also provided important insight as McPherson plans out his next steps.
Connecting with professionals whose career paths took unexpected turns was an eye-opener. "You have a plan now, but that can always change and you just need to be open to ideas," he said.
In addition to the one-on-one networking meetings, students had the opportunity this year to attend breakout sessions with hiring professionals—a Speed Networking first. Biology major Kris Korth '16 of Evoqua Water Technologies hosted a session to expose students to the different careers available in the field of environmental studies.
"When I was a student and participated in Speed Networking, I didn't have a firm idea on what my future looked like and was unsure of what I even wanted to do. The professionals I spoke with opened my eyes to the wide range of career options that were in front of me that I never knew existed," Korth said. "I've been in their shoes. It's important to let them know that things are going to work out and that it's okay for them to not have a clear image of what their future looks like. I want to help students have a positive experience, just like I did."
Korth was among 83 alumni who participated in the Forester networking event. With alumni comprising 63 percent of the professional pool, this year set a record for the highest proportion of alumni to attend the fall networking event.
"This year we saw even greater excitement from both students and professionals to bring the Forester Network together for this special networking event," said Colleen Monks, Director for the Gorter Family Career Advancement Center. "We're incredibly fortunate to have such a dedicated and talented community of alumni who are willing to participate—many who come back year after year—as well as employer partners who are eager to connect with accomplished, passionate and prepared students."
Related Links: