Forester Scholars Weekends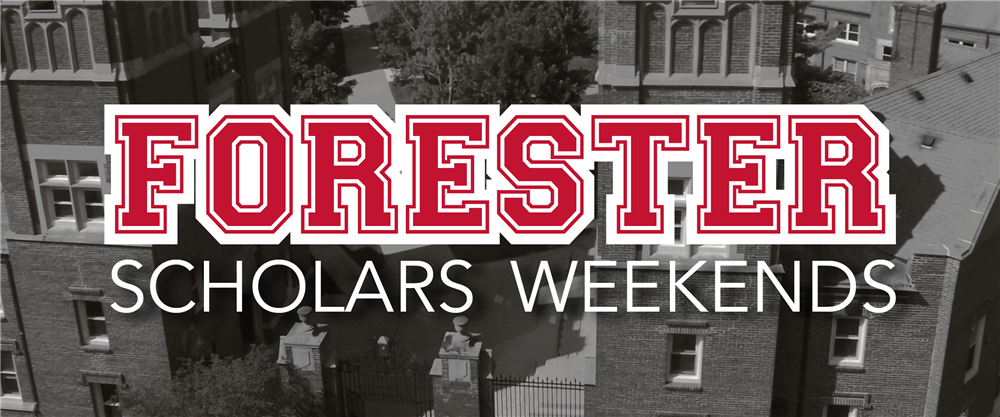 Introducing Forester Scholars Weekends
March 20-21 and March 27-28
This invitation-only event is for first-year students applying to the College for Fall 2022.
This year, we will be offering three in-person weekend options for you to choose from based on your schedule. Each weekend will be limited to 50 participants and participants and their guests will be required to provide proof of a negative COVID test 48 hours prior to arrival. During this immersive experience, you'll engage with current students and faculty, participate in an evaluative academic session, and see what it means to be a Forester! Masks will also be required for all visitors in indoor spaces regardless of vaccination status throughout the duration of your visit to campus.

Let's talk about this full-tuition scholarship
We will be awarding 6 full-tuition scholarships during this exciting event. Students will be evaluated by faculty members as part of the academic session. The faculty recommendation along with the application for admission will be used to determine scholarship recipients.

Want in? All you have to do is apply!
This is an invitation-only event. The selection process is based on academic performance. No additional application is required. To be considered, your completed application must be submitted by January 15. We accept the Common Application or our own Lake Forest Application.
Plus, those who participate will receive our $2,000 annual visit grant towards their cost of attendance at the College. That's $8,000 over the course of four years!