Modern Languages and Literatures
William Vaughan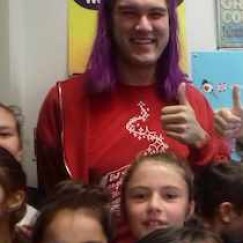 Class Year
2013
Area(s) of Study
French major, Music minor
Hometown
Highland Park, IL
Current Job
English Language Teaching Assistant
Collège Sagebien and Lycée
Robert de Luzarches
Describe a moment or experience you had in college that helped define your career path:
It is hard to choose any one moment. My favorite experiences include meeting some lifelong friends in French Conversation, singing our favorite classic French songs from the 1960s in French Phonetics, learning about the vast French-speaking world in the course on francophone culture, and establishing fundraisers with French club to help charitable causes in Haiti.
What steps did you take at Lake Forest College to prepare for your career?
In addition to my coursework, my professors provided their guidance and wisdom. I am also very grateful to Professor Hahn in writing a recommendation for my current post.
What would you recommend Lake Forest College students considering a career in your field do to prepare?
Language education is about more than acquiring language skills. Cultivate a cultural openness and curiosity; they will help you to succeed.
How did you choose your area of study?
When I was in high school, I took French classes and also attended a summer camp that specializes in foreign language immersion. At this camp, Concordia Language Villages, my interest in the French language blossomed. Later, at Lake Forest College, I initially took French classes to develop my language skills, and quickly found that not only were my professors invested in my language skills, but their courses explored a wealth of cultural material on the francophone world. The variety of courses ranging from French phonetics (which also helped me develop my skills as a vocalist and a music minor), French film studies, and an exploration of the francophone world were a great match for my own varied interests.