Modern Languages and Literatures
Sandra de la Riva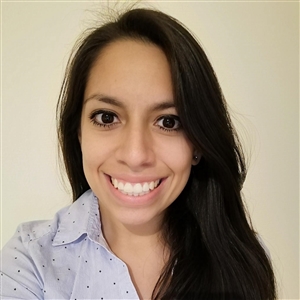 Class Year
2015
Area(s) of Study
International Relations and French
Hometown
Littleton, CO
Internships
US-Brazil Connect, Colorado Legal Services, France Amériques, French Connection Films, Customized Educational Programs Abroad, International Labour Organization.
Achievements
Achievements / Grants- Gilman Scholar, Cum Laude Graduate, Dean's List, Senior 25, BSAFE UNDSS certification
Graduate Study
Master 2 Sociologie : Conflit, Criminologie, et Médiation, l'Université de Strasbourg, France
Master of Arts: International Organisations and Crisis Management, Friedrich Schiller University, Germany.
Current Job
Program Manager at Customized Educational Programs Abroad (CEPA), Strasbourg France
How did you explore your interests and decide on a major/majors?
Since childhood, I have always been fascinated with languages and the cultures tied to languages. During secondary school, I began studying French and continued through college. At Lake Forest College, I had the opportunity to major in French and International Relations as well as study abroad in Paris. These opportunities opened my eyes to the endless possibilities to use my acquired knowledge as well as further growing my passion for languages and cultures.
Describe a moment or experience you had in college that helped define your career path:
Studying abroad in Paris changed my life. Prior to Paris, my plan was to move to South America, where my family lives, and start a career there. However, my plan changed after France. At first, I did not enjoy Paris, but after a few months I realized that France/Europe was where I wanted to live. I knew that in Europe the opportunities to utilize my expertise in international relations would be limitless.
What steps did you take at Lake Forest College to prepare for your career?
I took multiple language and history classes to better understand the background of societies around the world.
What role did your internship or or study abroad play in shaping your career path?
When studying abroad in France, I was able to uncover my passion for the French language and European culture. Due to this, I have worked in France multiple times and am seeking my master's degree in Europe. After my master's degree work, my hope is to work in Europe for an international organization specializing in women's rights and gender equality.
What would you recommend Lake Forest College students considering a career in your field do to prepare?
I would recommend that all students in international relations master at least one additional language, reading, writing and verbal, aside from their maternal language. Also, I would recommend that students take some business classes to give them an edge in the field, as well as take advantage of any available international study or work opportunities.
How did the Department of Modern Languages, other department, Career Advancement Center and/or the Forester community give you an edge on taking your first steps after graduation?
The Department of Modern Languages and Literatures, especially Professor Hahn, and Off-Campus Programs pushed me to always to do better and excel in anything I pursued. This departments and office strongly encouraged me to study abroad and reach for opportunities that seemed unattainable. Once abroad, I was forced to step outside of my comfort zone which ultimately allowed me to gain more confidence in myself and my abilities. When I graduated, I was not the same transfer student from two years prior. I knew what I was capable of, and I was no longer afraid of taking on challenges. Had it not been for the MLL department and Off Campus Programs, I would not be applying myself to opportunities and challenges in the workforce today.
What have you found the most rewarding in your career and life after graduation?
From 2016 to 2017, I had the opportunity to volunteer for a non-profit organization in Chincha, Peru. There, I taught extracurricular activities, helped the children of the town with their studies, and assisted the director with any translation or administrative work needed. This experience was one of the most rewarding opportunities I've had since graduation, and my studies completed at Lake Forest College helped me to fully take advantage of it.