Jenny McTague '17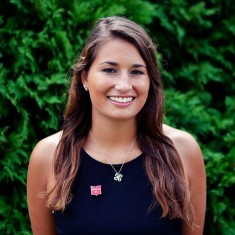 Class Year
2017
Area(s) of Study
Environmental Studies and Economics
Hometown
Northbrook, IL
Co-curricular
Softball, Senior 25, Athletic Council, Alpha Phi, Student Athletic Advisory Committee, Campus Sustainability Committee
Internships
Summer Sustainability Intern for the City of Evanston
What were your responsibilities as an intern?
I assisted the Sustainability Coordinator at the City of Evanston in researching and analyzing comparable communities for the STAR 2.0 Reporting framework in addition to collecting data for the annual emissions report and creating a dashboard for the Compact of Mayors emissions reporting protocol. 
What was the most rewarding part of your internship?
The most rewarding part of my internship was the ability to apply my passion for sustainability and analytical skills to real world applications.
What did you learn about yourself during your internship?
I learned that I enjoyed data analysis and problem solving from a local government perspective.
What role has your internship played in shaping your career path?
This role has helped me build connections with encouraging and supportive professionals in the field of sustainability.  
Do you have any advice for students completing internships in your field?
My advice would be to network as much as you possibly can! The field is growing, and you never know who may be that key person to guide and shape your career path. In addition, take as many opportunities as you can to shape and refine your own interests.