Modern Languages and Literatures
Caroline Tibbetts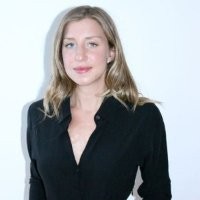 Class Year
2012
Area(s) of Study
French and communication
Hometown
Dedham, Massachusetts
Co-curricular
eTeam
Greek Life
Dance Team
French Club
Internships
Paris Internship Program Media intern for Fashion Journalist
Buying Office Intern as Bergdorf Goodman
Marketing intern at the Joffrey Ballet
Current Job
Assistant Buyer for Sears Apparel in San Francisco, California
Caroline is a proud double major: French and communication.
"I feel that I had a heavy and challenging course load almost every semester but I had a well rounded curriculum that helped to make me a more well rounded person."
Since graduating, she has pursued a career within the fashion and retail industry, largely due to her internship with the Lake Forest College Paris Program. She moved to Boston to work for TJX, Inc. in the Merchant Training program and then relocated to San Francisco last year to pursue an opportunity with Old Navy. She is currently working as an assistant buyer for Sears. 
Caroline is applying to a fashion school in Paris for post-graduate study, and hopes to continue returning to this great city as she pursues her career path in the fashion industry.
How did you choose your area of study?
It kind of fell into place based on the courses that interested me the most. I continued to enroll in courses that I enjoyed and did well in.
What did you think of the faculty?
I had many great relationships with my professors. I think nearly every professor I encountered was strong, inspiring, and impactful upon my life.