Modern Languages and Literatures
Camille Lemieux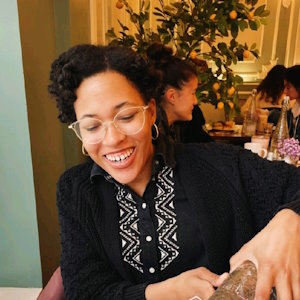 Class Year
2017
Area(s) of Study
French and applied linguistics, a self-designed major
Hometown
Farmington Hills, Michigan
Co-curricular
Richter Scholar
Internships
Lake Forest College Digital Chicago Research Fellow Assistant (2016) English Teaching Assistant at École Pascal, Paris, France (2015) Research assistant at Ohio State University (2015)
Achievements
Senior 25
Current Job
Research Assistant at the Education Development Center in Chicago
Here's the story:
Camille Lemieux graduated in 2017 and is now a Research Assistant at Education Development Center (EDC) in Chicago. Her self-designed applied linguistics major at Lake Forest allowed her to combine her love of language learning with her interest in education. She is now doing important work in an area of study that she feels truly passionate about. At EDC, Camille facilitates trainings for educators on data use, conducts quantitative and qualitative research to help educators make evidence-informed decisions, and evaluates education and equity initiatives to help stakeholders learn how to strengthen the quality of an initiative. Camille spent the summer of 2016 as a Chicago Fellows Research Assistant with Digital Chicago, working with education professor Desmond Odugu to study the history of housing inequities in Chicago. This experience contributed to her passion for conducting education research and helped her to get her current job at EDC.
"Ever since I was a Richter Scholar, I have enjoyed conducting research," she said. "Dr. Odugu's Digital Chicago project seemed fascinating to me because it dealt directly with a specific historical issue that still impacts us today."
Camille is pursuing an MA in Learning Sciences, with a focus on measurement and evaluation, from the University of Iowa.
What did you think of the faculty?
Every professor I have interacted with in the Department of Modern Languages and Literatures has positively shaped my post-grad career. While I don't work directly in the applied linguistics field, the communication and metacognitive skills I gained as a student of modern languages have helped me succeed at work and in graduate school.
More information to share?
Learning French and Mandarin at the College opened doors to study abroad. My internship as an English Teaching Assistant at École Pascal in Paris, France, made me realize I wanted to continue working in education. The Career Advancement Center gave me the tools needed to stand out in competitive hiring processes.