Summer ACTIVATE students expand their skills, networks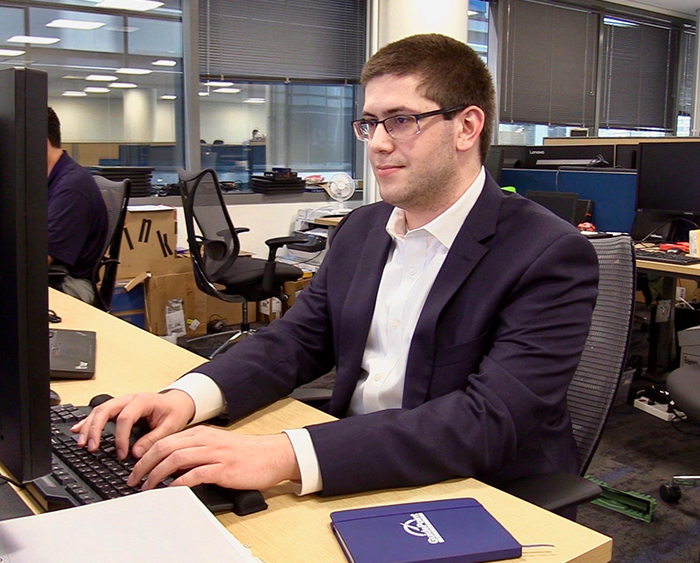 Ten Foresters put their education to work this summer while living together and interning in Chicago through the Lake Forest College ACTIVATE: Summer Internship Program.
Communication major Julie Lord '21 took a broadcast interest she explored working at the College's student radio station, WMXM, to a new level as a marketing and promotions intern for Cumulus Media, the third largest owner and operator of AM and FM radio stations in the United States.
"I got to help out with special events, the morning show, and I even wrote articles for the website," Lord said. "I loved living in the city and walking to NBC Tower every morning."
Ben Moskow '20 spent his summer working as a cyber security intern in the corporate office of HUB International, a leading North American insurance brokerage.
"I made sure peoples' accounts stayed secure and that data didn't get accessed by anyone outside the company," Moskow said.
Putting what he learned in the classroom to work was a key takeaway for the finance and computer science double major.
"In my corporate finance class, we learned a lot about mergers and acquisitions through different Harvard cases. At HUB, I got to put that to use because HUB is really big into mergers and acquisitions. This will help me in my career, as now I have experience in the corporate environment," he said.
Expanding their professional network through the ACTIVATE program was another important outcome.
"I discovered that a lot of the promotions assistants at Cumulus started out as interns," Lord said. "My boss started out as a promotions assistant, so it was interesting to see that career progression.
I was mentored by a lot of people and I feel like I can always reach out to them for advice."
Moskow also made important connections over the summer. "I even met up with the second-in-command of HUB. He asked me some questions, I asked him some questions, and I was able to learn a lot from that experience," Moskow said. "Just to have the opportunity to connect with him was so valuable."
"ACTIVATE is an intensive, two-month, career-focused program designed to help students better identify personal and professional goals," said Jennifer Larsen, director of the Center for Chicago Programs. "It allows students the opportunity to live in Chicago during the summer at The Flats, the College's residential space in the city, and gain valuable hands-on experience at their internships with the help and guidance of the Career Advancement Center and Center for Chicago Programs."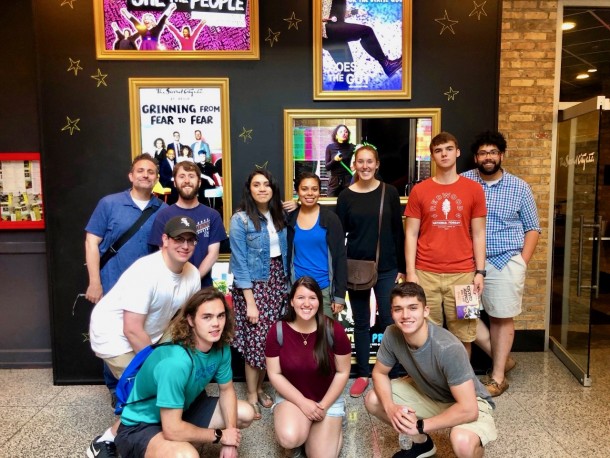 Students and their Internships
Erin Andrews '21
Eli's Cheesecake Company
Brent Brewer '20
Council on American Islamic Relations
Joao Godoy '21
FARO Advisory
Julie Lord '21
Cumulus Media
Naomi Morales '20
@Properties
Ben Moskow '20
HUB International
Frankie Paar '21
The American Writers Museum
Aiden Pratt '20
Northwestern University Feinberg School of Medicine
Nahomy Solano '19
Entertainment Cruises Inc.
Isaac Winter '20
Chicago Dramatists