Spring Update | Brown Hall Renovation and Expansion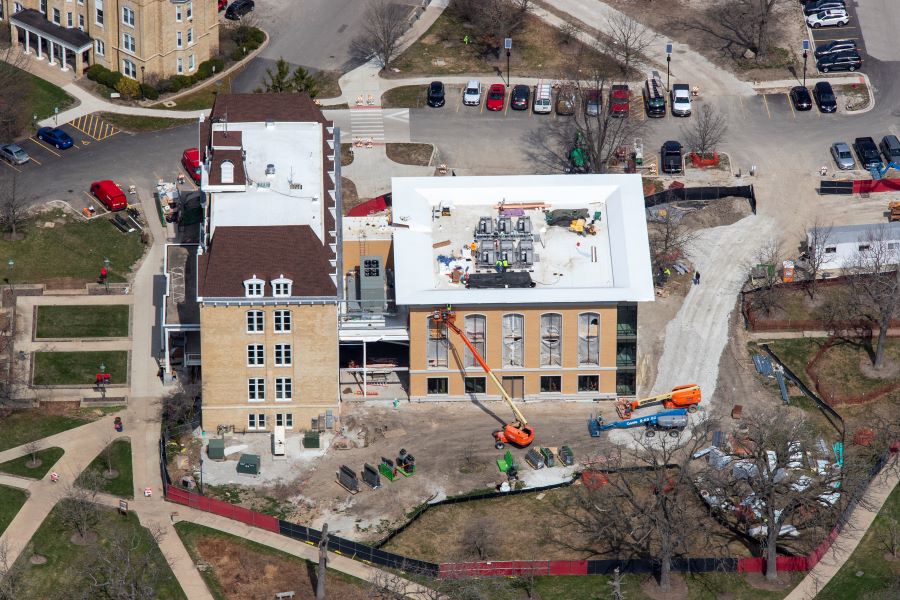 Thank you to everyone who has been with us in our journey to renovate and expand the historic Young Hall just in time for the Fall 2021 semester—we could not do this without you!
This $20 million project will include substantial remodeling and will house the social sciences, math, computer science, and data science departments as well as our acclaimed Career Advancement Center currently located on South Campus. This new building twice the size of Young Hall will be named Brown Hall in honor of a generous lead gift from College Trustee William G. Brown and his wife Solange.
As we are approaching the finish line of our ongoing fundraising campaign, we are within $2 million of our goal. Because we are so close, we are thrilled to announce the Bill Brown Challenge—if we raise $1 million, he will match the final $1 million needed to complete the project. Concerning this challenge, gifts of $1,000 or more will be recognized on an engraved brick on the east patio, and gifts of $5,000 or more will be recognized prominently on a permanent, highlighted donor recognition display.
"As this vital project clearly illustrates, the College continues to advance steadily forward, despite the pandemic." - President Stephen Schutt
Despite the challenges of the previous year, we are looking to the future and look forward to creating a modernized space with additional classrooms and student spaces for the Fall 2021 semester and beyond. The Brown Hall grand opening is planned for Homecoming and Reunion Weekend, October 1-3, 2021, and we hope you will return to campus to celebrate with us.
As we enter the final stages of our fundraising campaign and construction, we encourage you to share this story with anyone who may be interested in this project. We look forward to the opening, and we hope to see you there!