Princeton Review ranks Lake Forest College tops for ROI, internships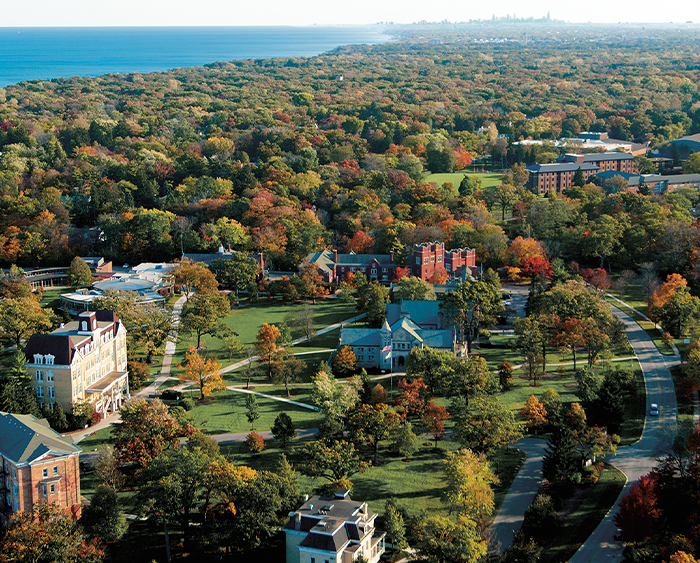 Lake Forest College is one of the nation's "Best Value Colleges" and one of the top 20 schools for exceptional internships, according to the just-released 2021 edition of The Princeton Review's The Best Value Colleges listing.
Lake Forest College ranks #14 on the list of Best Schools for Internships—up nine spots from 2020—and among the top 200 schools in the nation for best ROI (Return on Investment).
The Princeton Review surveyed more than 650 schools for this year's project. The ratings are based on analyses that review more than 40 data points covering academic offerings, cost/financial aid, career placement services, graduation rates, and student debt as well as alumni salary levels and job satisfaction.
"The colleges that we designate as our 'Best Values' this year are truly a select group: they comprise only about 1.2 percent of the four-year undergraduate institutions in the U.S.," said Rob Franek, editor-in-chief of The Princeton Review.
Colleges named to the list "offer outstanding academics and excellent career services" and editors at The Princeton Review "recommend
and commend them highly for everything their administrators, faculties, staff, and alumni are doing to educate their students and to guide them to post-college success," Franek said.
In other 2021 rankings by The Princeton Review, Lake Forest College is #4 for Best Science Lab Facilities, and #9 for Best Counseling Services and Best Health Services. In addition to being named to the Best Values School list, Lake Forest College is among the Best 386 Colleges and Best Midwestern Colleges.
In addition to The Princeton Review, U.S. News & World Report ranked Lake Forest College #2 in the Best Social Mobility category, #33 for Best Value School, and #84 on its Best National Liberal Arts College list for 2021.
For more information on Lake Forest's robust career preparation programs, visit lakeforest.edu/careers