Lake Forest College makes 2021 Phi Theta Kappa transfer-student honor roll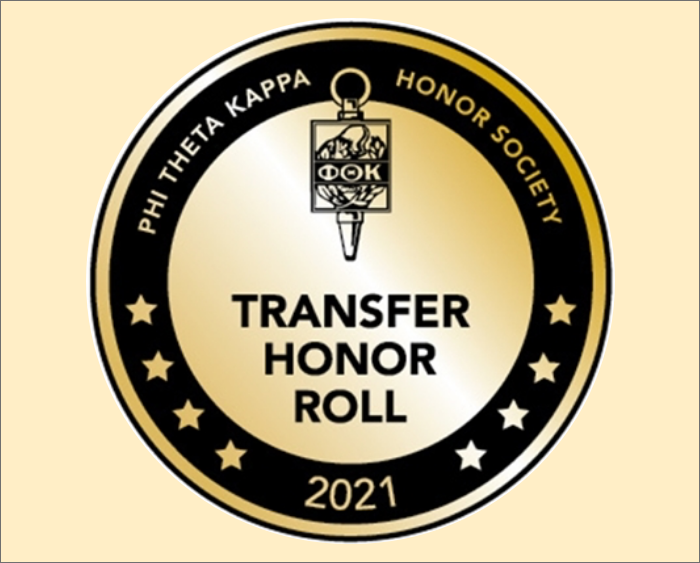 For the fifth consecutive year, Phi Theta Kappa has named Lake Forest College to its 2021 Transfer Student Honor Roll in recognition of the dynamic pathway it has created to support transfer students.
This year the Transfer Honor Roll recognizes 150 four-year colleges and universities that have developed transfer pathways that lead to excellence and success among community college transfer students. Institutions were selected based on engagement, collaboration, impact, and achievements related to the transfer of community college students to four-year colleges and universities.
"We are thrilled to be recognized for bringing some of the best community-college grads to continue their education on our campus," said Lake Forest College Director of Transfer Admissions Melissa Naughton. "These students come from some of the most academically rigorous community colleges in the country and are fantastic additions to our campus community."
During the 2020–2021 school year, Lake Forest College awarded the Phi Theta Kappa scholarship to 50 transfer students from community colleges, including College of Lake County, Oakton Community College, College of DuPage, McHenry County College, and William Rainey Harper College, among others in Chicagoland and around the country.
Each year, Lake Forest College offers either a $25,000 or $30,000 scholarship to admitted transfer students who hold current membership in Phi Theta Kappa.
Community college students interested in applying to Lake Forest College can find more information at lakeforest.edu/transfer.
Lake Forest College is a selective residential, national liberal arts institution located 30 miles north of downtown Chicago. The College has 1,550 students representing 44 states and 85 countries. For more information, visit lakeforest.edu.