Lake Forest College launches Nursing Pathways Program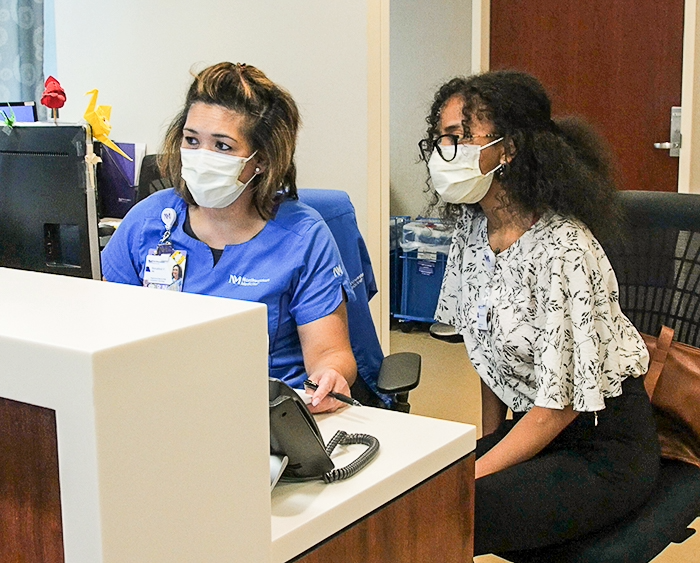 The Nursing Pathways Program grants access to top-tier mentors and educators and provides a comprehensive education to help students thrive in their future nursing careers.
Lake Forest College announces the launch of the Nursing Pathways Program (NPP)—a reimagined pre-nursing education to maximize access and success in nursing preparation for undergraduate students from diverse backgrounds.
Each student will gain professional nurse mentors and networking opportunities during their first fall at clinical partner sites including Northwestern Medicine Lake Forest Hospital, Ann and Robert H. Lurie Children's Hospital of Chicago, and Shirley Ryan AbilityLab.
"For all pre-nursing courses, students receive weekly academic tutor support and participate in an early immersive nursing internship at Lake Forest Hospital the summer after their first year at the College. These opportunities will open doors for paid clinical opportunities in future years while they are still at the College," said Dr. Shubhik DebBurman, senior director for science partnerships, nursing pathways program char, and Disque D. and Carol Gram Deane Professor of Biological Sciences.
Students participating in the Nursing Pathways Program will also participate in the College's Health Professions Program (HPP), which will equip them with the foundation of a liberal arts and sciences curriculum and interprofessional acumen. Through HPP, students will gain the critical skills needed to be a well-rounded nurse, including learning how to communicate clearly and effectively, navigate an increasingly global society, and tackle complex problem-solving situations.
"Nursing is about more than technical skill and knowledge," said Lake Forest College President Jill M. Baren, MD. "An extraordinary nurse is also well-rounded, culturally competent, critically thoughtful and a masterful communicator. These are the foundational skills taught in a liberal arts education at Lake Forest College. A foundation in the liberal arts helps you become a leader and instills in you the core values needed to be successful in improving patient care outcomes."
In conjunction with the Nursing Pathways Program launch, the College is also introducing a flexible pathway for students to earn a Master of Science in Nursing for Entry into Nursing Practice degree from Rosalind Franklin University of Medicine and Science (RFU).
Building on an already strong relationship between the two campuses, RFU will offer early conditional admission for select Lake Forest College students into the program through an accelerated 3+2 program or a traditional 4+2 path, depending on what the student intends to study in their undergraduate career. Students are also able to pursue their Associate of Arts (A.A.) degree at the College of Lake County before completing their final two undergraduate years at Lake Forest.
"Our Nursing Pathway Program students will get a nursing academic advisor from day one who helps them create an academic plan that can accommodate any major of the student's choice and complete the curriculum at a speed that's right for them," said DebBurman.
Both institutions, among several other entities across the Lake County, Illinois area, are working together to address a projected regional nursing shortage. RFU's new Nursing Education to Workforce Pathway will identify diverse Lake County high school students who want to become nurses and guide them through high school, undergraduate degree completion at Lake Forest College, and the MSN-ENP program at RFU.
"Nurses have proven to be among the greatest heroes of the pandemic," said RFU President and CEO Dr. Wendy Rheault. "We need them now more than ever. We're hoping to inspire more young people to enter the nursing profession and practice in their communities. We're confident that we can graduate the nurses our clinical partners need to help improve quality of care and patient outcomes."