Katie Panning Spieth named Vice President for Advancement, Secretary of the College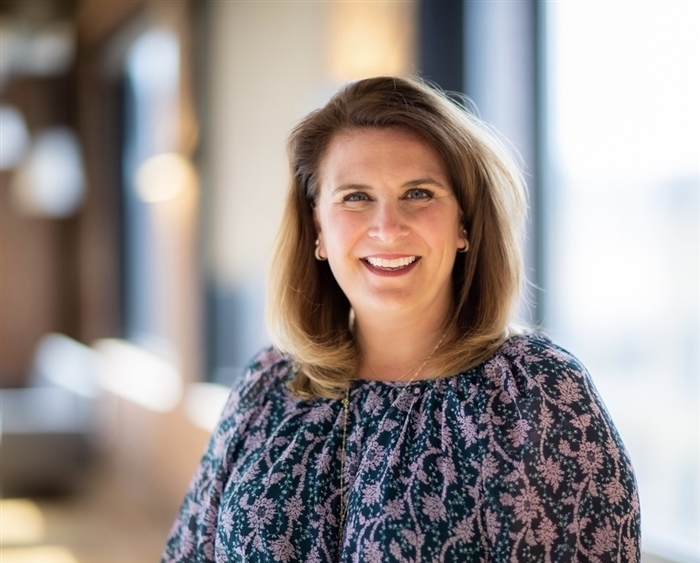 President Jill Baren announced today that Katie Panning Spieth will join Lake Forest College as Vice President for Advancement and Secretary of the College on June 1, 2023.
Spieth currently serves as Chief Impact Officer at YMCA of Metropolitan Chicago, a position she has held since May 2018. In that role, she has grown philanthropic revenue by 26 percent. Prior to the YMCA, she worked in advancement at Ann & Robert H. Lurie Children's Hospital of Chicago Foundation for 12 years, rising progressively from Major Gifts Officer in 2006 to Director in 2011, Assistant Vice President in 2013, and Vice President, Community Engagement in 2017.
At Lake Forest College, Spieth will join President Baren's senior leadership team and partner with the President to accomplish endowment fundraising goals and build strong engagement programs for alumni, parents, and the broader community.
"Katie brings to the College an incredibly strong background in fundraising and community engagement. Her proven skill in cultivating and building long-lasting and trusting relationships with donors and sharing the organization's story with others perfectly aligns with our needs at the College," President Baren said. "Katie will be a critical thought leader and partner to me and to the other members of the senior leadership team as the College embarks on a new strategic framework for the next chapter of our history."
Spieth believes that philanthropy is a mix of both science and art.
"To achieve success, we must apply data and identify trends to understand our donor and prospect population. We must be curious learners and be able to effectively articulate the vision and priorities of the institution, and we must be able to authentically and artfully develop long-lasting relationships with our supporters," she said. "When this work is done correctly, philanthropic investments—both big and small—will follow."
Spieth brings to the College an extensive background as a relationship builder, strategic thinker, and inspiring leader. In her role as Senior Vice President and Chief Development Officer at the YMCA, Spieth oversaw the association-wide fundraising strategy, including strategic partnerships, major gifts, annual giving, planned giving, government grants, event fundraising, and development operations, that resulted in securing $20 million in financial support for the Association.
At Lurie Children's Hospital, Spieth led the organization's community-facing fundraising programs, including all special events, volunteer fundraising boards, and third-party fundraising groups, and was responsible for more than $10 million in revenue each year.
Spieth said she is honored to be named the Vice President for Advancement and Secretary of the College and to help students realize their dreams and aspirations.
"Students who walk through campus today are the leaders of tomorrow and it is our responsibility and privilege to ensure they have the resources they need to succeed," she said.
Spieth earned her bachelor's degree at The Ohio State University.