Julián Cano '23 honored as this year's student Lincoln Laureate
Julián Cano '23 received one of the highest honors for a college student in the State of Illinois when he was named a 2022 Student Lincoln Laureate by The Lincoln Academy of Illinois last week.
Every fall, an outstanding senior from each of the four-year degree-granting institutions of higher learning in Illinois is awarded the Abraham Lincoln Civic Engagement Award bestowed by the Governor of Illinois. In the spirit of Lincoln, Student Laureates are honored for their leadership and service in the pursuit of the betterment of humanity and for overall excellence in curricular and extracurricular activities.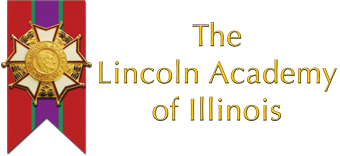 Each member of the 2022 class of student laureates receives a $500 check from the Lincoln Academy, a challenge coin, a Lincoln medallion, and a certificate of merit and letter signed by Illinois Governor J.B. Pritzker.
Cano was selected as this year Lincoln Laureate because of the many ways he has contributed to the Forester Community through his professionalism and commitment to building community for all students at the College. A business marketing major who is minoring in communication, Cano transferred to Lake Forest from Harold Washington College in Chicago.
"Julián represents the Forester spirit through his role in Athletics as a member of the cross country team and men's track team and has also played an active role at the College by recruiting, leading, and mentoring students," said Aldo Guzman, Associate Dean of Students and Director of the Gates Center for Leadership and Personal Growth.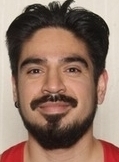 During Cano's first year at the College, he co-founded a new empowerment group for non-traditional students, and has continued to support his peers through his involvement with New Student Orientation. In later years, Cano served as a New Student Orientation Coordinator, where he played an active role mentoring and guiding Orientation Leaders as they welcomed the incoming class of students.
"In my experience working with Julián, I have seen his passion for supporting his peers and ensuring all students have the best experience possible at the College," said Jen O'Brien, Associate Director of the Gates Center.
Watch the virtual celebration here.
Related Links: