ENTP's Trish Thomas wins $1M Grow-NY prize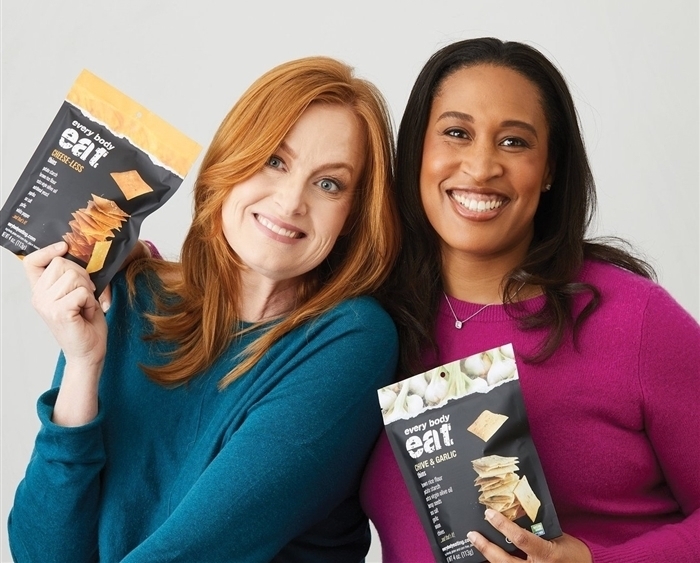 Trish Thomas, former director of the Entrepreneurship and Innovation Program, and her company's co-founder won the top $1 million prize at the recent Grow-NY competition.
Grow-NY® is a business competition for innovative food and agriculture technology startups to compete for prize money—including a top prize of $1 million, mentorship, training, business development support, and tax incentives.
In 2017, Thomas and Nichole Wilson set the vision for their company—delicious, clean and craveable food that everybody could enjoy together regardless of dietary restrictions or preferences.
"This Grow-NY prize is going to significantly shorten the distance between more great food, and our table," Thomas said.
Their company, Whole & Free Foods, LLC - Every Body Eat®, makes, markets, and sells delicious food that is free from the most common 14 allergens, corn, and sugar so that people can enjoy it, together, regardless of dietary restrictions or preferences.
"Almost everyone told us we were crazy, we couldn't make food that tasted good, and we wouldn't be able to manufacture it," Thomas said. "People like me—with dietary restrictions—often don't talk about the shame and emotional, social, financial, and physical difficulties of not being able to eat the same food with the people we love."
The biggest win for the Grow-NY award and their company will be "when the norm for the holiday season, Super Bowl party, 4th of July picnic, and community potlucks will be to always include some delicious food that every body can eat, together," Thomas said. "The most fun thing about receiving this award is all the emails, texts, and LinkedIn posts from my Lake Forest students saying, 'Wow! The ENTP curriculum actually works!'"
Related Links: