Congratulations to the Class of 2023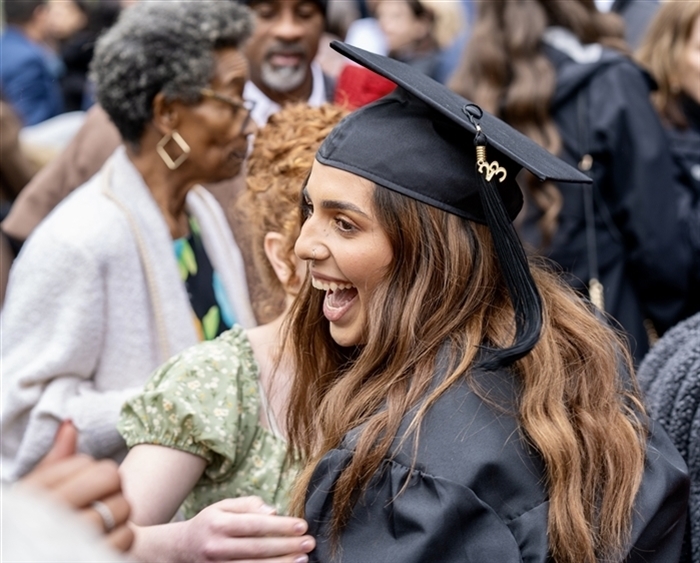 The Lake Forest College Class of 2023 Commencement ceremony—the first for College President Jill M. Baren—took place at Ravinia Festival Park on the morning of Saturday, May 13.
There are 387 members of the Class of 2023 who received Bachelor of Arts degrees, 16 Master of Arts in Teaching degree recipients, and three Master of Liberal Studies recipients.
In her opening address, President Baren welcomed the graduates and guests acknowledging the Class of 2023's historically unique college experience caused by the global pandemic that began after their first semester on campus. She applauded the graduates for their ability to adapt and change.
"You have pivoted and have shown resilience like few classes before you. Your proven resiliency is a powerful trait that you will carry with you for the rest of your lives," Baren told the graduates seated before her in the outdoor pavilion. "I believe in the immense power that a liberal arts education holds for you far beyond graduation. It is not just what you learned, it is a way of learning and a blueprint for experiencing the world around you."
"Never lose sight of your dreams." — Honorand Julianne Sitch
Following her remarks, President Baren introduced this year's three honorary degree recipients: Rebecca Makkai, renowned author, received a Doctor of Letters; William Sullivan Peyton, Class of 1907, first Black graduate of the College, was posthumously bestowed a Doctor of Science; and Commencement speaker Julianne Sitch, head men's soccer coach, University of Chicago, received a Doctor of Liberal Arts.
During her Commencement address, Sitch encouraged the Class of 2023 to follow her motto, "dream, believe, inspire," which she credits with helping her make NCAA history last year as the first woman's coach of any men's NCAA team to win a national championship.
"As you step into your new world, be a good teammate for life. Never lose sight of your dreams. Believe in the possibility of what you want to achieve. And always leave a legacy that will inspire those who come after you," she said. "And when you don't know how to inspire others, believe in yourself and your dreams first, and the rest will follow."
Senior class speaker Julian Cano '23 addressed the Class of 2023 to rounds of applause. In his talk, Cano reflected on the past four years and offered words of encouragement for life after college.
Following the awarding of graduate and undergraduate degrees and acknowledgment of the graduates, Teagan Hutchcroft '23 sang the alma mater.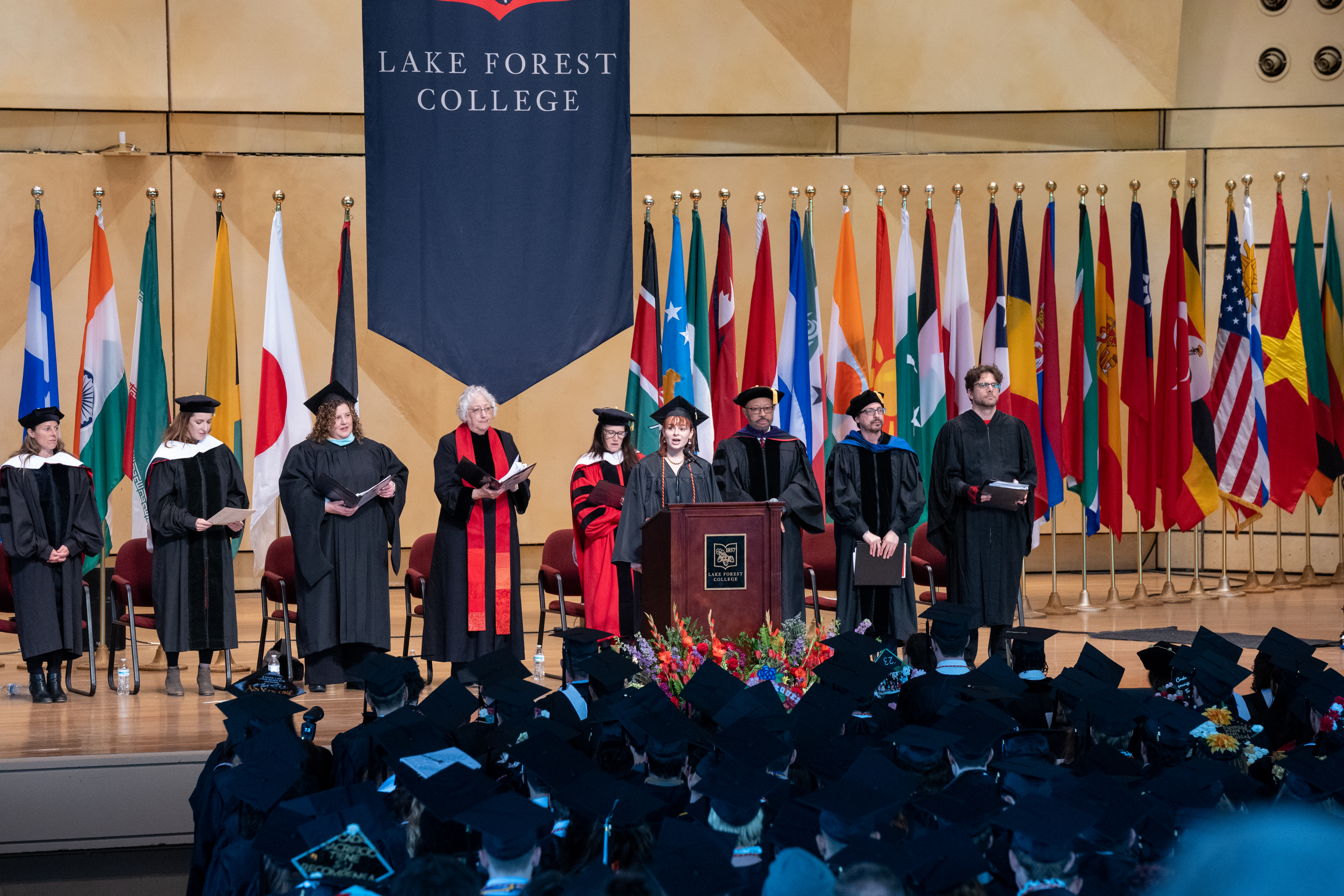 Watch the complete Commencement ceremony:
Related Links: