Congratulations to the Class of 2022!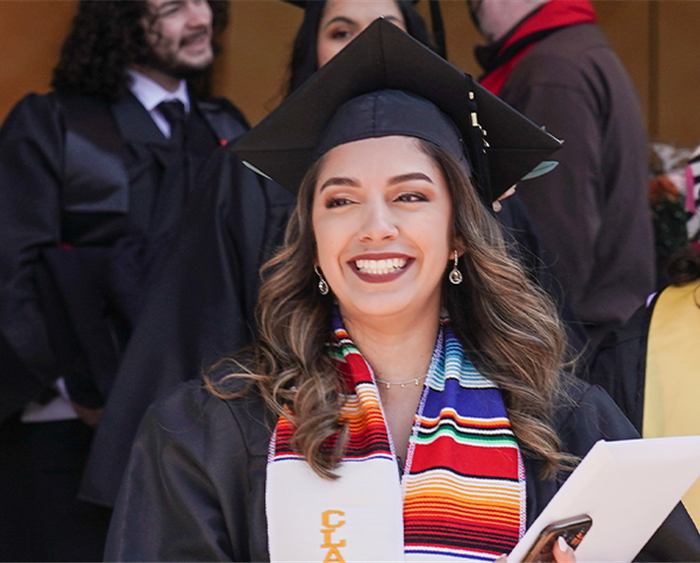 The Lake Forest College Class of 2022 Commencement ceremony was held under sunny skies at Ravinia Festival Park on the morning of Saturday, May 7.
This was the first time in three years that Commencement took place at the traditional venue in nearby Highland Park, Illinois.
This year, there were 399 Class of 2022 graduates who received bachelor's degrees—including one awarded posthumously to Wojciech Glowik '22—14 Master of Arts in Teaching recipients, and three Master of Liberal Studies recipients.
In his opening address and final Lake Forest College Commencement ceremony, President Stephen D. Schutt welcomed the graduates and guests acknowledging the difficulties and obstacles they had to overcome during the last two years and what that will mean to their future.
"I have never been more impressed by a group of Lake Forest College graduates than I am by the Class of 2022," he said. "You have persevered through some very challenging years to be in college. You are talented, strong, and resilient, and I feel sure that you can weather any future storms."
Schutt will retire at the end of June after 21 years leading the College. To recognize his accomplishments and dedication to the College, President Schutt was presented with an honorary Doctor of Liberal Arts degree by Board Chairman David Gorter '80.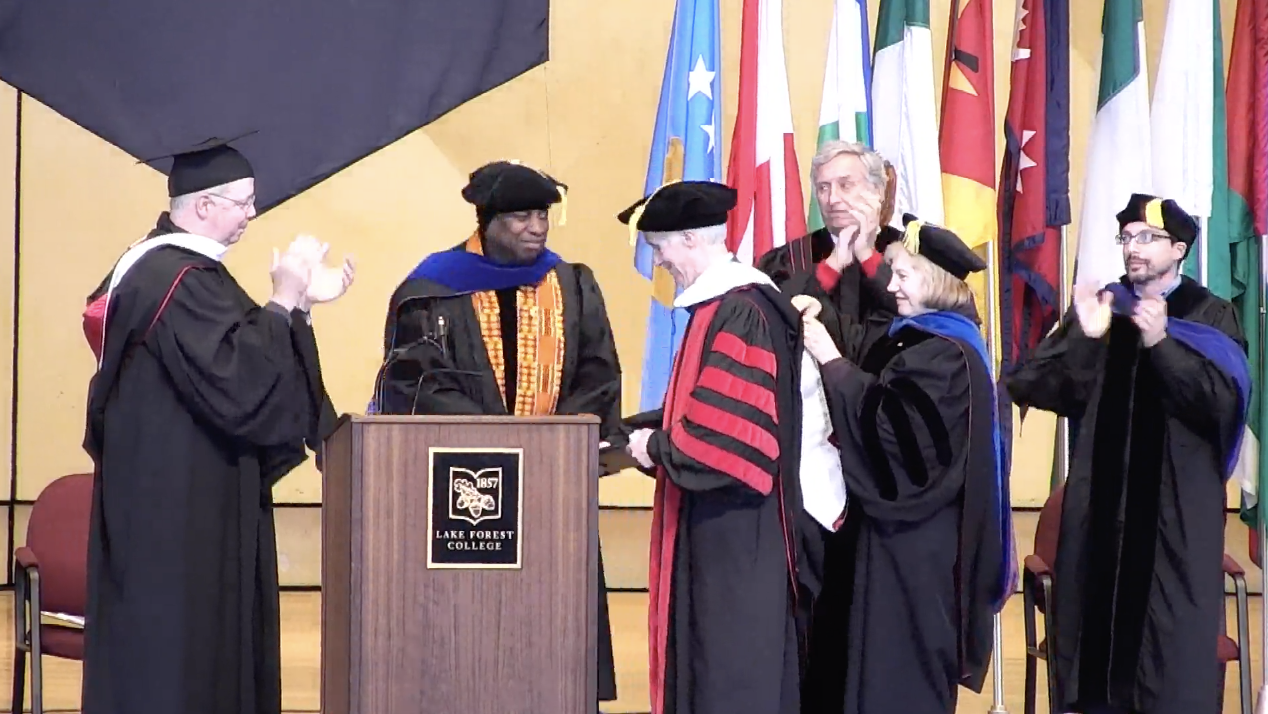 "For more than two decades, Lake Forest College has benefited immeasurably from your visionary leadership, your careful stewardship, and your boundless support of our collective mission," Gorter said. "The 21 years of your presidency cover approximately one-eighth of the College's years in existence, and your successful presidency has occurred during some of the most consequential years in history. You have led us with strength and vision through good times and bad. Your legacy will live on in all the College's future success."
President Schutt thanked the Board of Trustees, saying: "I could not be more honored than by this degree today. I am deeply grateful."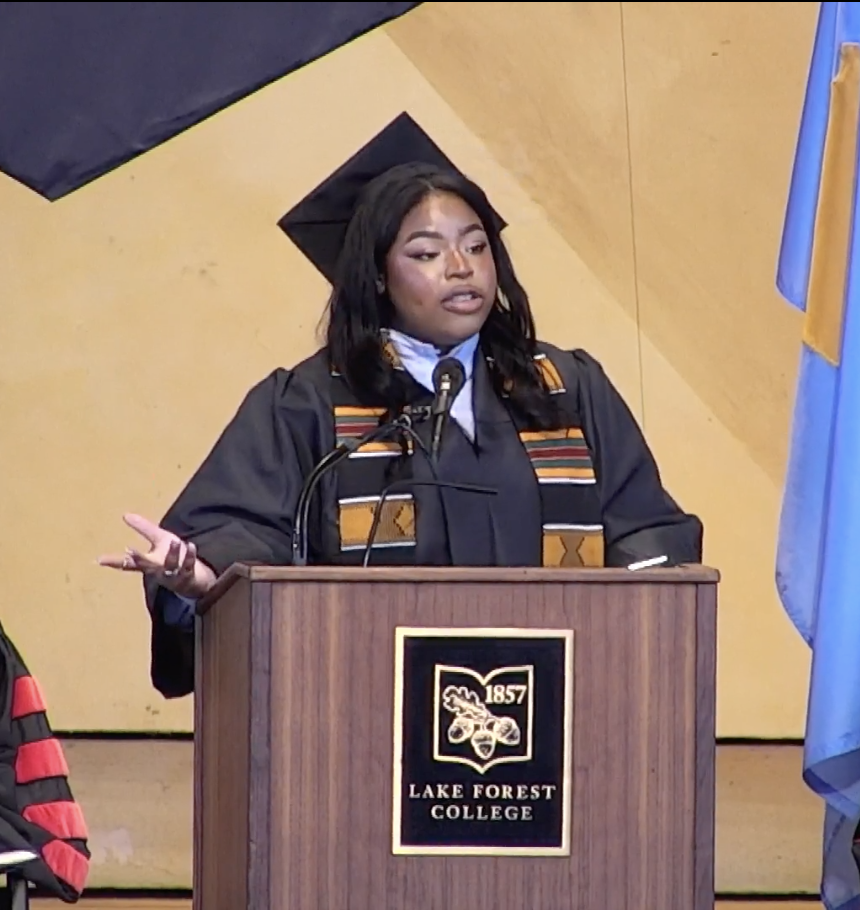 Senior class speaker Feyisayo Adeyinka-Oni '22 addressed her classmates to rounds of applause. In her talk, Adeyinka-Oni reflected on the past four years and offered words of encouragement for life after college.
"As we come to the end of this journey, remember we are starting another," Adeyinka-Oni said. "The world changes every day and there are many things out of our control. But I guarantee you this: you are always in control over what you do next. The situation may change, but the choice is always yours, so make it a great one. Be emboldened, be daring, and above all, be awesome."
This latest group of graduates joins the family of 14,000 Forester alumni around the world.



Related Links