College welcomes largest incoming class in history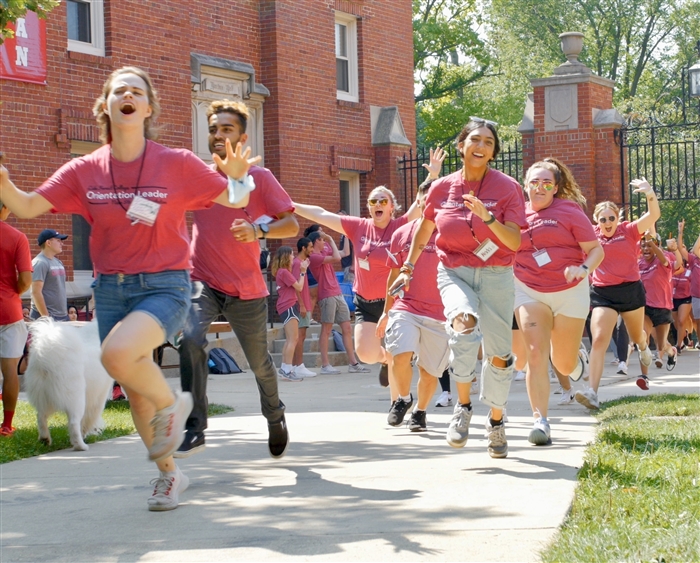 The 2021–2022 academic year will make Lake Forest College history with the largest incoming class and student body in more than 160 years.
New Student Orientation on August 20 welcomed 440 first-year students and 86 transfer students.
This diverse and talented group includes more first-year international students than ever before. Overall, 19 percent of first-year students are international and represent more than 50 countries.
Fifty-five percent of the Class of 2025 are from out-of-state and 31 percent of our American students are students of color. The incoming class was selected from a pool of more than 4,300 applicants.
The new group of Foresters brings the fall 2021 student body total to 1,650 students from 44 states and 102 countries. Forty-six percent of all students are from out of state, 16 percent are international, and 31 percent are domestic students of color.
The return to campus this fall marks the first time that a full contingent of students, faculty, and staff will be back in person since the COVID-19 pandemic began in March 2020.
While the number of people on campus was limited during the pandemic, facilities improvements forged ahead:
The $20 million renovation and expansion of Young Hall is complete. This expanded and updated facility is where students will find the College's award-winning Gorter Family Career Advancement Center, relocated from South Campus. A grand opening ceremony of the new building, to be renamed Brown Hall, will take place during Homecoming, October 1–2. The new facility is a centralized hub of academic study, gathering, and career preparation.
The new Oppenheimer Center for Entrepreneurship and Innovation, located on the second floor of the Donnelley and Lee Library, opens this fall. This new area features interactive classroom and meeting spaces that underscore the growth in the Entrepreneurship and Innovation Program—the most popular minor at the College.
The new Mohr Field on South Campus will be the site for the first time in many years for varsity lacrosse games this fall from men's and women's varsity lacrosse teams, as well as varsity soccer teams and, next spring, softball.
Learn more about joining the Forester community.