Study Abroad and Domestic Study Away
Notes from Abroad: Claire in Greece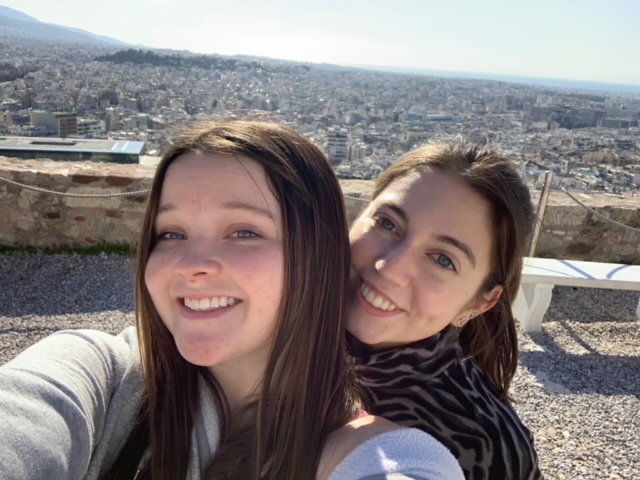 Claire McNicholas '23, a Political Science major, is studying abroad at the American College of Greece.
It has been my dream since I was little to travel and live in a European country, now it feels surreal that it is happening. So far, I have been having an incredible experience. I have made several new friends from all over the country and all over the world. One of my favorite memories so far has been hiking to see the famous Acropolis. It has been a little difficult adjusting to new culture and customs however all the locals we have met in Athens have been super helpful. I love my new courses, especially my international relations class! It is very interesting to learn about politics from a Greek perspective.
My roommates and I plan to travel to Greek islands such as Crete and Hydra as well as Mykonos. We also have plans to travel to other European cities like Milan and Budapest. This experience has already taught me a lot about myself. It was my first experience flying on an airplane by myself which was stressful however it caused me to become more independent. Being surrounded by unfamiliar things will push me out of my confront zone. I have already noticed myself becoming more confident with my decisions. I love learning about Greek culture and experiencing beautiful architecture in the city of Athens. The Greek food has amazing, my new favorite food is tzatziki sauce. I cannot wait to take more adventures and make more memories throughout this semester. I am extremely grateful for this opportunity.
Huge thank you to the Ingrid H. and George L. Speros Scholarship!
Exploring Athens: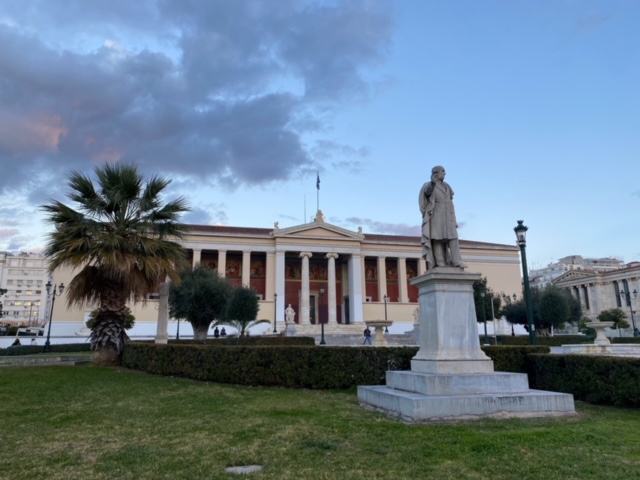 Acropolis of Athens: