Study Abroad and Domestic Study Away
Notes from Abroad: Christian in Thailand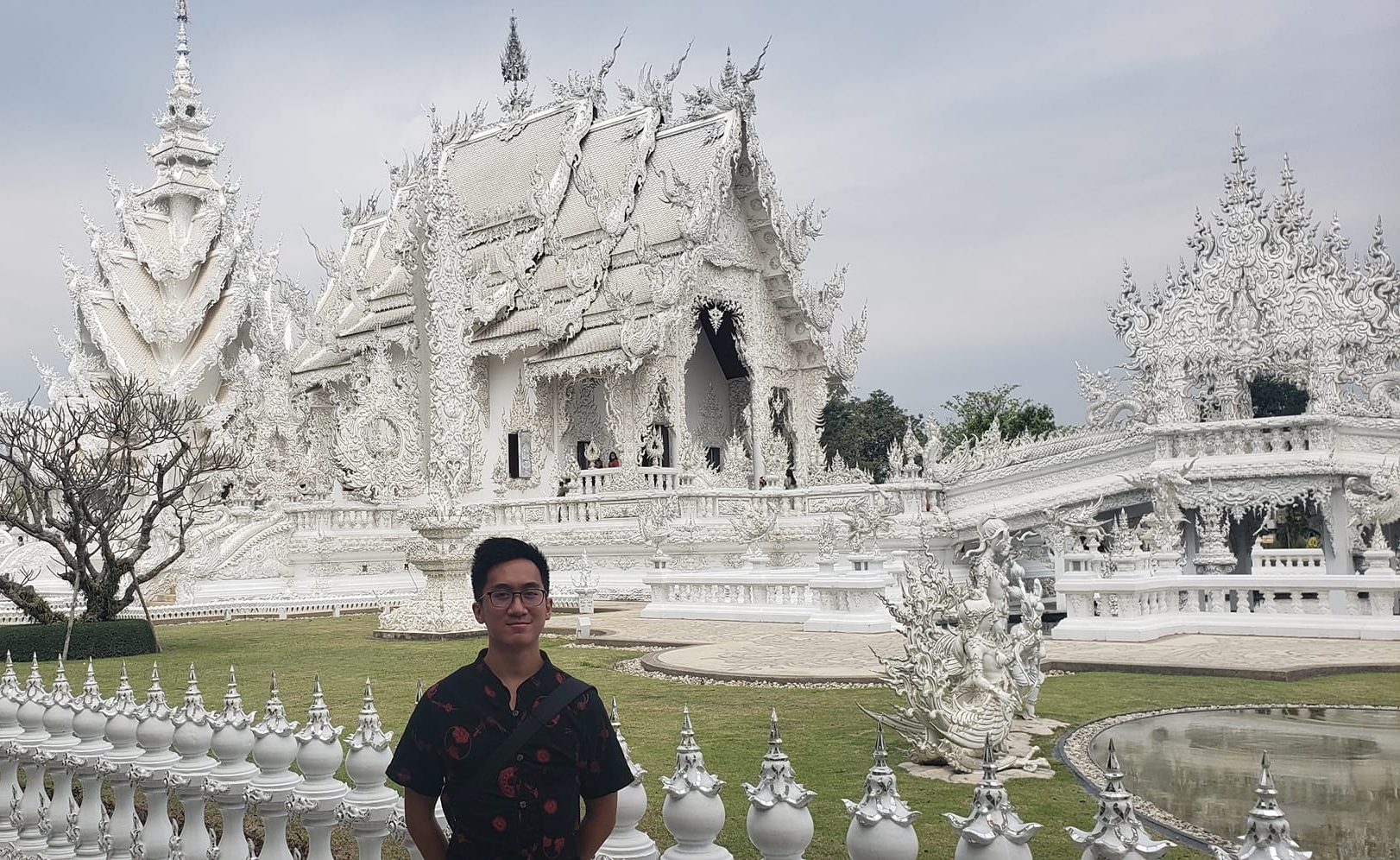 Christian '22, a double major in Computer Science and Asian Studies with a minor in Chinese, is studying abroad in Chiang Mai, Thailand.
Studying abroad during college has always been my plan. However, the circumstances leading up to this trip were nothing but unusual. I initially planned to study in China during Spring 2021, but the program I got into was unfortunately suspended due to the pandemic. A similar situation occurred when I applied for another Chinese study abroad program for this Spring which was later suspended as well. However, I was later offered the alternative option of studying in Chiang Mai. Despite the change in my destination for my abroad experience, I still wouldn't change a thing as my experiences in Thailand so far have been better than I imagined.
My host university for this program is Chiang Mai University. One of the more significant curriculums I'm taking is a Chinese language track that progresses through multiple Chinese language classes throughout the semester. These classes are very intense but have helped me improve my Chinese speaking capabilities. I also take a wide variety of Thai culture courses including a Thai language class for daily communication and Thai cuisine, where we learn how to make multiple Thai dishes.
One of my favorite things about the program is its flexibility for travel. Not only were tours and excursions preplanned by the program, but they give you plenty of time and recommendations for your trips. A personal favorite within Chiang Mai is when we went to an elephant sanctuary where we got to feed and interact with the elephants. In addition, I've also been to Chiang Rai, Khao Sok National Park, Bangkok, and Krabi. While these locations offer a variety of attractions and experiences, each of them holds a multitude of Buddhist temples, with each one containing intricate architecture and multiple likenesses of the Buddha.
This experience so far has allowed me to connect with many amazing people and make even more fantastic memories. I want to thank Lake Forest College and the help given to me through the Ingrid H. and George L. Speros Scholarship for making this study abroad opportunity possible. This is truly an experience I will remember forever.
Elephant Sanctuary Mud Bath: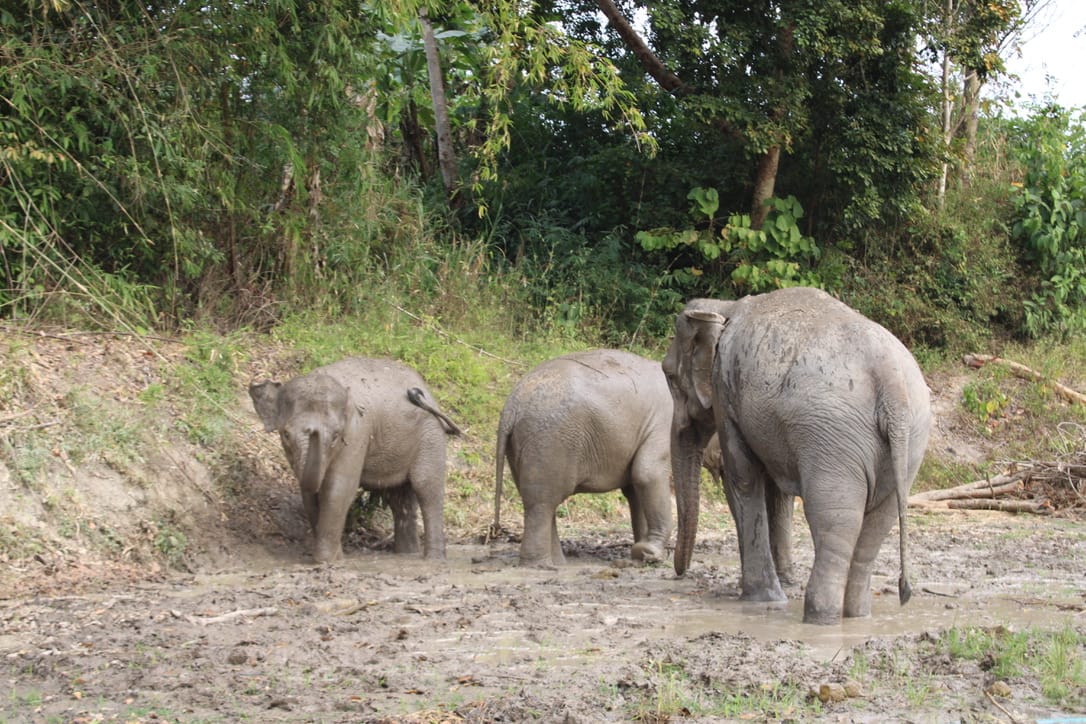 Kayaking at Khao Sok: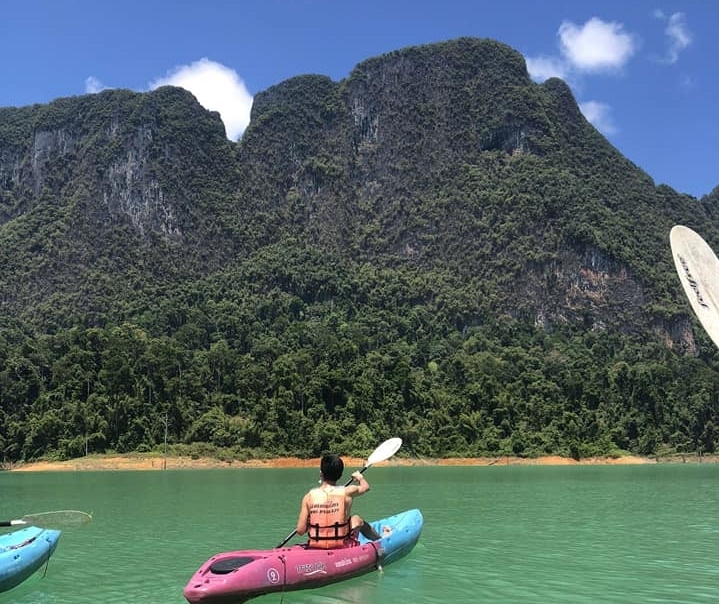 Celebrating Chinese New Year in Chiang Mai: