Lake Forest College Homecoming
Showcase 2021 📸 
Thank you for joining us for Homecoming 2021| A Showcase of Lake Forest College!
On-campus Homecoming 2021 events were held on Friday, October 1, and Saturday, October 2. Our Forester family came together to celebrate Homecoming Showcase 2021 with live tours of our exciting new campus spaces such as Brown Hall, Mohr Field, and the Oppenheimer Center for Entrepreneurship and Innovation.
Reunion photo slideshows
Signature reunion celebrations were held during Homecoming and Reunion Weekend, October 1-2. During the events, those in attendance enjoyed photo slideshows of their time at Lake Forest College. We have them below for you to enjoy.
Congratulations to all of our signature reunion classes!
50th Reunion | Classes of 1970 and 1971
25th Reunion | Classes of 1995 and 1996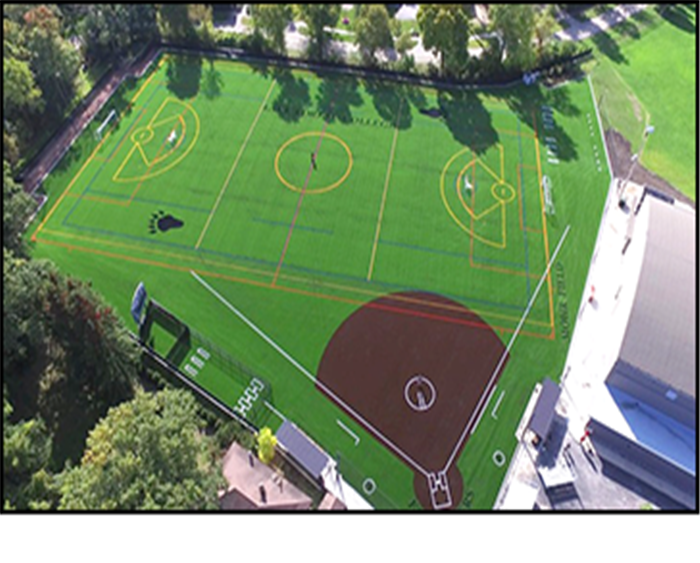 Mohr Field
The newly finished Mohr Field is an artificial turf facility that will serve as a venue for the College's new men's and women's lacrosse programs, continue to be the home of Forester softball, and provide the Forester soccer teams with an additional game and practice field. Join us for the official dedication ceremony on Saturday, October 2, before the football game featuring a walkthrough tour of the field and the new Halas Hall renovations.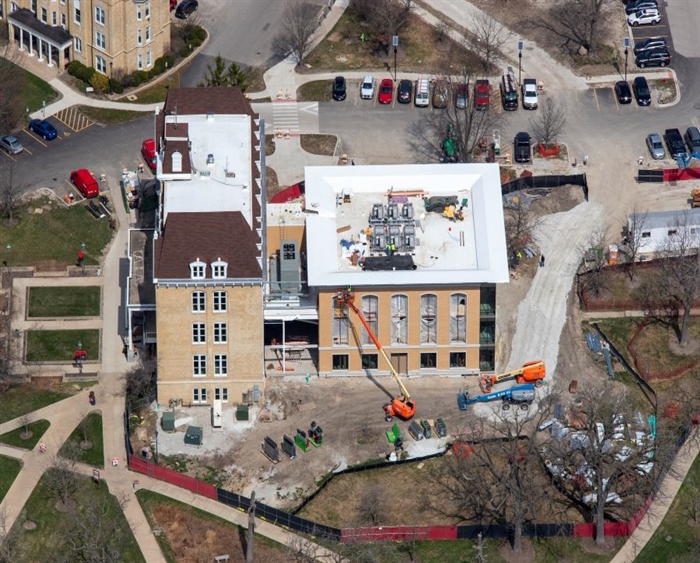 Brown Hall
The new Brown Hall is nearly ready to open to the campus community and will house the social sciences, math, computer science, and data science as well as the acclaimed Career Advancement Center. Join us for the Grand Opening and tour of Brown Hall on Friday, October 1, for an exclusive first look at the finished renovations! This event will feature a walkthrough tour as well as a showcase of the academic departments housed in Brown Hall and the Career Advancement Center.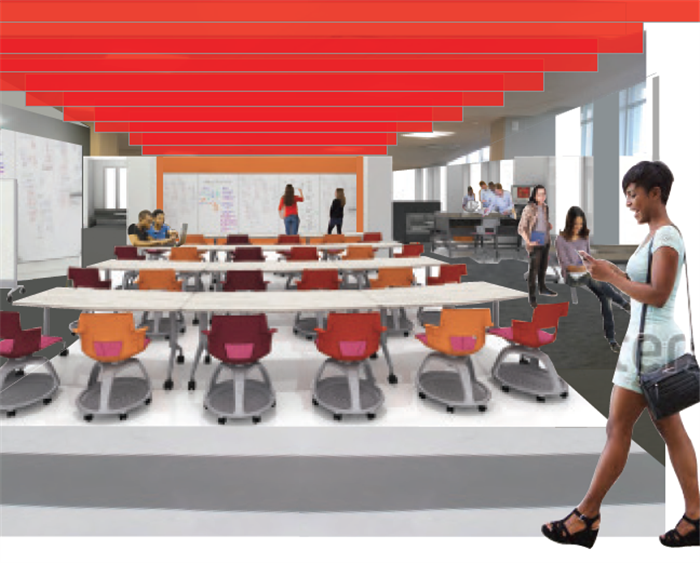 Oppenheimer Center
The Oppenheimer Center for Entrepreneurship and Innovation, located on the second floor of Donnelly and Lee Library, is now open to the campus community. Join us for the official dedication ceremony showcasing the space and student feats of entrepreneurship on the morning of Saturday, October 2. The Oppenheimer Center, named in honor of a gift from brothers Jim '65, Harry '66, and Ted Oppenheimer, offers a vibrant new space on campus for Entrepreneurship and Innovation, where students can think, do, and share.
Frequently Asked Questions
Homecoming will be held on October 1 and 2 on campus. Below are answers to questions frequently asked about Homecoming. If you have additional questions, please contact the Office of Alumni and External Relations at 847-735-6000 or homecoming@lakeforest.edu. This FAQ will be updated on a rolling basis as we receive more questions.
Will Homecoming 2021 look the same as previous years?
While the in-person format has been adjusted, attendees will recognize and enjoy the experience they know and love this year. Events will follow current campus COVID protocols. Additionally, traditionally larger gatherings have been split out into smaller cohorts by class or interest and spread out across the two days, outdoor locations have been used instead of indoor where possible, and where events need to be indoors, eating and drinking have been minimized and moving tour-style experiences have replaced large centralized receptions. In inclement weather, outdoor events will be relocated to tented outdoor areas.
If I cannot attend in person on October 1 and 2 or virtually on September 23, how can I celebrate Homecoming 2021?
The Virtual Homecoming livestream and the Forester football game will be available on demand after Homecoming weekend.
When can I register to attend Homecoming 2021?
Registration for Homecoming 2021 will be available beginning August 1 and will be open until Friday, October 1.
Where is registration located?
This year, registration will be available online. You can access the registration portal at lakeforest.edu/homecoming. Once you register for Homecoming 2021, separate registrations may become available for specific events.
Is Family Weekend part of Homecoming 2021?
No. Family Weekend is a separate event that will be held February 18 and 19, 2022. Register here for Family Weekend 2022.
I am a current Lake Forest student. Do I need to register?
No, you do not need to register. For events that are available to students, such as the Homecoming football game, please bring your student ID to gain admission.
Who can I contact if I want to register over the phone or have registration questions?
Please call the Alumni Office at 847-735-6000.
Where can I find a map and directions to Lake Forest College?
Visit our Directions to Lake Forest College page. A map of campus is available for download here.
Where can I stay?
Visit our Lake Forest Area Accommodations page for a list of preferred accommodations.
Where can I park?
There will be parking for Homecoming 2021 guests on campus. Enter campus through the Middle Campus entrance on Sheridan Rd and College Rd or through the South Campus entrance on Sheridan Rd and Maplewood Rd. From there, you will be directed to a Homecoming 2021 designated parking lot.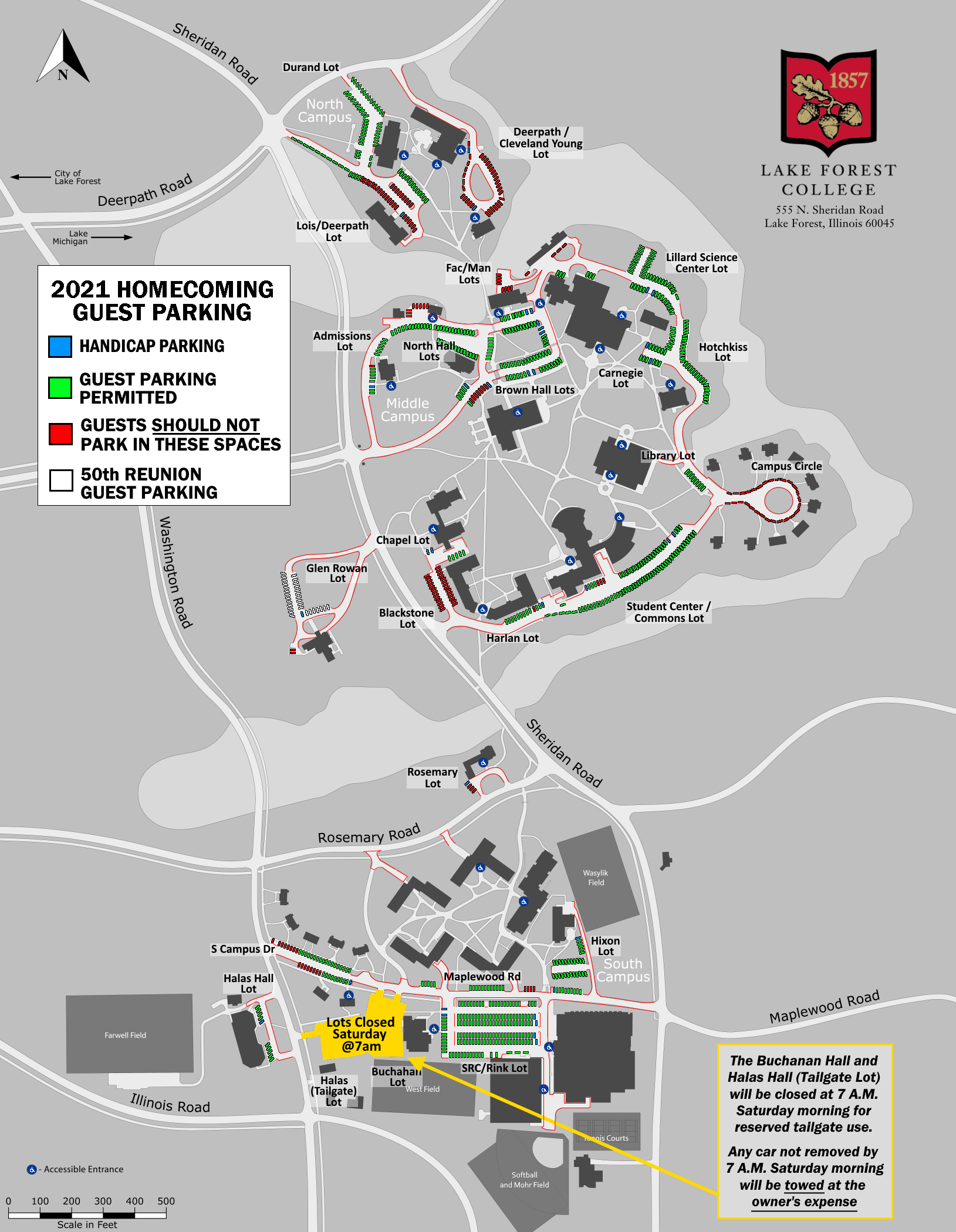 Will there be accommodations for guests with disabilities?
For accommodations to get around campus, contact us at homecoming@lakeforest.edu. We'll be happy to assist you!
How much does Homecoming cost, and what does it include?
Homecoming 2021 signature events are free of charge; however, some events may have additional costs which will be communicated before registration. Signature reunion events are free of charge to all Loyalty Circle members.
What COVID-19 protocols will be in place at Homecoming 2021?
All Homecoming 2021 events will abide by local and campus COVID-19 policies, which you can read more about on our COVID-19 page. We are planning Homecoming 2021 events with capacity and social distancing protocols as they currently stand but are subject to change. We will communicate all safety protocols at lakeforest.edu/homecoming and through email.
Will I need to be vaccinated against COVID-19 to attend Homecoming 2021?
At this time, the College is not currently requiring (but is highly encouraging) vaccination for visitors to campus. All campus visitors are expected to abide by masking and social distancing policies currently in place for the campus community. For more information regarding campus COVID-19 policies, please visit our COVID-19 page.