Lake Forest College gets high marks in national rankings 
Lake Forest College is once again recognized as a top tier college in the 2021 edition of U.S. News & World Report in its ranking of the Best National Liberal Arts Colleges.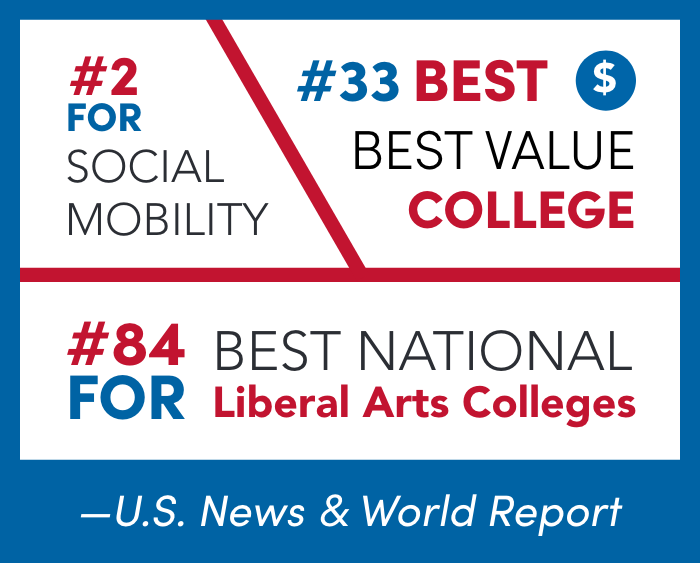 U.S. News & World Report has consistently ranked Lake Forest as one of America's top 100 national liberal arts colleges. This year, in addition, the magazine ranks Lake Forest #2 in the nation as a Top Performer for Social Mobility, and #33 as a Best Value college. Overall, Lake Forest is ranked #84 among the top 100.
The Social Mobility ranking measures and ranks a college's success in graduating students from economically disadvantaged backgrounds. Being ranked second in the nation, in this category, is a particular point of pride for Lake Forest College, which has long emphasized its accessibility and affordability to highly motivated students from all backgrounds.
For its Best Value list, U.S. News evaluates a school's academic quality and net cost of attendance for a student who received the average level of need-based financial aid.
The U.S. News rankings come on the heels of the latest report from The Princeton Review, which ranked Lake Forest College #4 for Best Science Lab Facilities, #9 for Best Counseling Services, and #9 for Best Health Services. For the third year in a row, in addition, The Princeton Review featured Lake Forest among its top 25 Best Schools for Internships.
The Washington Monthly also recently released that magazine's national college rankings, which are based on a school's contribution to the public good in three broad categories: social mobility, research, and promoting public service. Once again, Lake Forest College earned high scores, including #37 for National Liberal Arts Colleges and #15 for "Best Bang for the Buck: Midwest."
Lake Forest College has experienced a consistent upward trend in national rankings over the past several years, reflecting the College's continued focus on providing a rigorous undergraduate education that prepares students for meaningful and rewarding careers.
Read the U.S. News press release.