Hannah Samberg '16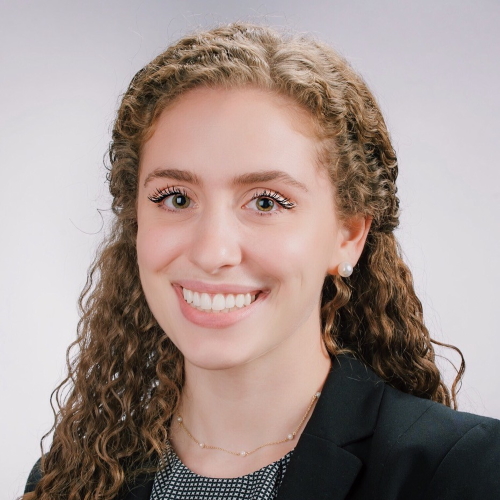 Class Year
2016
Area(s) of Study
Neuroscience and Asian Studies major
Hometown
Glenview, Illinois
Current Job
Hannah also majored in Asia Studies and studied abroad in Chinca and is now pursuing her M.D. degree at Tulane University
Why did you choose Lake Forest College?
I was attracted to Lake Forest College because of its small class sizes and the opportunities to create relationships with professors. I was excited by the fact that Lake Forest had a dedicated neuroscience program and that students at the school were involved with research. I also loved how beautiful its campus is!
What attracted you to the Neuroscience major?
Lake Forest was unique among liberal arts colleges I considered because they promoted their neuroscience major as a stand-alone program rather than an addstudy. I was also excited by the amount of student research, both at the college and at partner institutions like Rosalind Franklin University of Medicine and Science (RFUMS) and Northwestern University. After attending a prospective student event, I was drawn in by the tight-knit community of students and dedicated professors.
What are your career goals and how did Lake Forest College helping you achieve these goals?
My goal entering college was to go to medical school and pursue psychiatry. Many aspects of my college experience supported my application to medical school and have been useful during my time at Tulane. Classes were rigorous, which helped prepare me for MCAT studying and graduate-level courses. We also focused on reading and presenting primary research articles throughout the major, which honed my analytical and presentation skills and opened my eyes to the field of academic medicine. My research at RFUMS with Dr. Amiel Rosenkranz from sophomore through senior year, which analyzed the social contagion of depression and led to a senior thesis, was hugely beneficial for me. I was able to develop a wide range of research techniques and forge relationships with graduate professors and students. Lake Forest's neuroscience major emphasizes early and continued mentorship with both professors and upperclassman.
How have the opportunities at the College helped shape your college experience?
I entered LFC with a desire to study both science and humanities, and study abroad. The college was flexible and worked with me early on to make sure that I could do this. I double majored in neuroscience and Asian Studies, with a concentration in Chinese language. This led to studying abroad in Beijing during the fall semester of my junior year, which was a truly eye opening experience. I have found that my liberal arts background enriched my experience and made me a more well rounded person. I highly recommend that science students explore classes outside their major while at the college
What are some standout moments for you as a neuroscience major?
Completing my senior thesis in neuroscience was absolutely a standout moment. I felt proud to have worked on original research with the guidance of LFC and RFUMS professors. I also had the opportunity to be a mentor and peer teacher for various classes, which was extremely rewarding.
What advice would you give to a high school student looking to pursue neuroscience and is considering Lake Forest College?
I received an excellent undergraduate education at Lake Forest College that provided rigor, academic interest, mentorship, and friendship. I would suggest visiting the college and talking to students and professors. We are a community that is built on high-quality academics, collaboration, celebrating each other's successes, and providing career guidance.
What is your current position or field of postgraduate study?
I am currently a second year medical student at Tulane University School of Medicine.