Alex Gilbert '12: SparkLibrary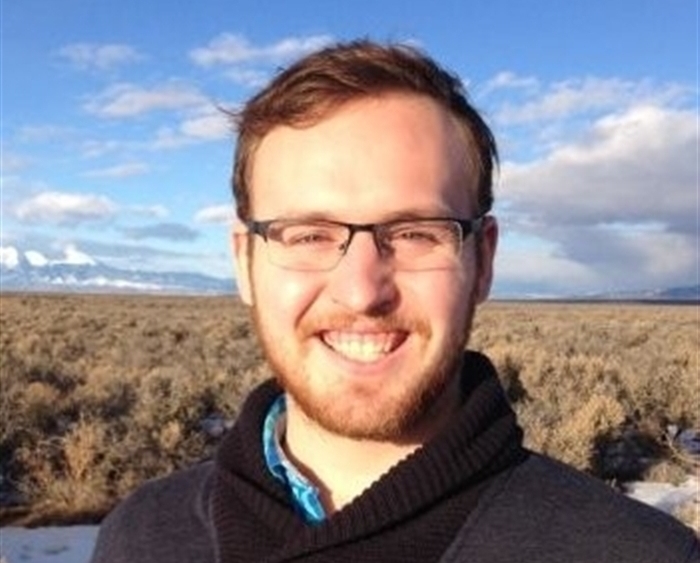 Alex is cofounder of SparkLibrary where he leads product design, conducts analysis, and oversees market outreach.
Previously, Alex analyzed electricity, natural gas, and oil markets for private sector clients at Haynes and Boone. He has been published in multiple academic journals, including Nature, Nature Climate Change, Environmental Science & Technology, and Energy. Alex has a Masters of Energy Regulation and Law and a Certificate in Climate Law from Vermont Law School and a BA in Environmental Studies and International Relations from Lake Forest College.
Entrepreneurial Venture:
The Entrepreneurship and Innovation program at Lake Forest College defines entrepreneurship as the act of finding problems worth solving and mobilizing the resources to solve them. How would you describe an entrepreneur?
Entrepreneurship is testing hypotheses in the private sector. Every single major business challenge, from product-market fit to marketing, can be defined as a series of hypotheses that can be tested. The key skill of an entrepreneur is figuring how to precisely and dispassionately test their priors and then iterating forward quickly.
In your opinion, what is the most important character trait in an entrepreneur?
Honesty with yourself. It is easy to ignore the weaknesses of your company and your performance. Starting your own business will be one of the hardest things you ever do; you can't get distracted by a friend's encouragement, the excitement of a potential investor, or the nagging of a competitor.
Through everything you have to be honest about what you put in, what you expect out, and how you need to improve yourself. Early-stage companies are often about iteration and you need to be able to say "I messed up badly on that iteration" to find the right solution.
"Through everything you have to be honest about what you put in, what you expect out, and how you need to improve yourself. Early-stage companies are often about iteration and you need to be able to say "I messed up badly on that iteration" to find the right solution."
What is SparkLibrary, what problem does it solve, and how did you find the resources to turn an idea into a company?
SparkLibrary is an energy data and research firm. We consult on and develop software solutions for complex quantitative and qualitative research in energy policy. Our primary product, in development, is an online terminal that allows professionals and students in energy to perform better, faster research.
We are bootstrapping the company. This means a lot of creativity in how we fund and do things. I've had to pick up and refine programming skills. My cofounder has drawn on his extended network to help us set up the company and research challenging business issues like intellectual property. Luckily, a large part of our business deals with open source information and resources; open source tools have been essential to keeping our software development costs down.
What inspired you to take action and CoFound SparkLibrary? Where is the company today?
To put it simply, SparkLibrary is the result of a grad school buddy and I hating our jobs. Energy data and resources are often scattered, non-standardized, and difficult to find. After encountering the same issues in both corporate and academic environments, we realized there was an opportunity for a small, savvy firm to make things easier for researchers like us.
We have been highly successful with developing an industry-wide reputation. I'm a prolific tweeter and our topic, energy policy, is a great sub-topic that one can develop a knowledgeable community in. Reporters use twitter a lot and as a result, we're frequently cited or quoted in industry news stories. I even had a quote on nuclear plant economics in the New York Times last year!
After a couple years of development and customer engagement, our main product is finally closing on its release date. We're nervous about the launch, so fingers crossed! We have also started doing consulting projects that developed from our marketing.
What has been your biggest challenge mobilizing people or resources to help you in the past or present? (finding the right team and resources for the right project)
As a business person, software sucks. When I first envisioned the company, I realized that software skills were essential to what we wanted to do. After spending months searching for a programmer to bring on board, I found no one that matched. I used up my whole network and had nothing.
We then looked into outsourcing it. For our needs, especially with software development, it was impractical and expensive. Our product competes with some legacy systems and to get things "right" we needed many iteration cycles, which means expensive programming time.
In the end, I decided the easiest and cheapest way for us to get our programming capabilities was to learn the skills myself. I had some experience but really spent the first six months of the company learning how to code, complex database design, and web development. As a programmer, software is great and fun to write.
Entrepreneurs need to know how to reframe failure as usable data. What has been the failure that has helped you the most?
Failing to get academic papers published. Right when I started the company, I had four papers I had written and submitted to scholarly journals. Everyone was rejected multiple times. I had to learn how to accept a negative peer review, rewrite the paper to incorporate comments, and resubmit. Now all four papers are published and have helped our company visibility substantially.
The premise of our newsletter is asking questions. What is the hardest thing you've ever done, and who did you wish you asked for help?
Making the decision to start the company. I did it before the idea was fully formed and before I even had a cofounder on board. In hindsight, I am very happy I ended up asking my cofounder to join. It was the best decision I've made so far.
Describe a time when you asked someone for something (and for what), and their answer surprised you.
When were first looking for a programmer, I asked a buddy if he was interested. He helped out a little but ended up ghosting us. This was our first lesson in being cautious about what people promise.
Describe a time someone has asked you for something (and for what) and your answer surprised you.
Early on, I made the mistake of meeting with a competitor. It was a demoralizing meeting but at the end the competitor asked if we were interested in software consulting.
Despite a potential source of revenue early on, I said no. It didn't make long term sense for us as a company
In our program we talk about entrepreneurial resilience and the psychology of an entrepreneur. When was a time you found it difficult to finish a project, and what motivated you to continue?
Finishing our main product has been a headache. It's a highly creative project and it has taken a lot of hard work and dead ends to get to the point it is now. We're closing on release now but that's only because my cofounder and I have had to push ourselves to keep developing it. Software always takes longer than you expect.
How do you think this entrepreneurial venture has impacted your confidence?
Professionally, I have a clear path in front of me, with many potential options. The company could become my entire career or it could continue to be a fun project for the next several years. Regardless, I am confident I can consult whenever I want and I'll be ready for any potential business opportunity.
What is one piece of advice you can give those trying to solve a problem?
You need to understand the problem so well that you can explain it to a five-year old.