Zeller's 'Heaven's Gate' podcast tops 4 million downloads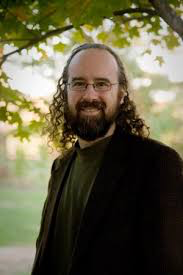 The wildly popular Heaven's Gate podcast that features extensive interviews with Associate Professor of Religion Ben Zeller has topped 4 million downloads since it debuted in October 2017.
"That's not just above average," said Peter Clowney, executive editor of the 10-part series. "It's extraordinary."
Clowney credits the podcast's popularity to several factors: "We put a lot of investment into the show…because we knew it had wonderful elements—like the tapes no one had ever heard before, the family letters from Bonie Lu Nettles and, of course, Ben's deep insight into the group's beliefs."
Zeller, who wrote Heaven's Gate: America's UFO Religion about the group whose members participated in mass suicide in 1997, heard about the show's more than 4 million downloads earlier this month.
"I was flabbergasted when I learned the number," Zeller said. "It has been an amazing experience to work with media professionals and to see my scholarship reach such a wide audience."
The podcast, which was timed to mark the 20th anniversary of the mass suicide, reached number one on the iTunes Charts last January, when the series' final episode aired on January 12, 2018.