<div style="background-image:url(/live/image/gid/155/width/1600/height/300/crop/1/47333_entp_pitch_it.rev.1539355153.jpg)"/>
Entrepreneurship and Innovation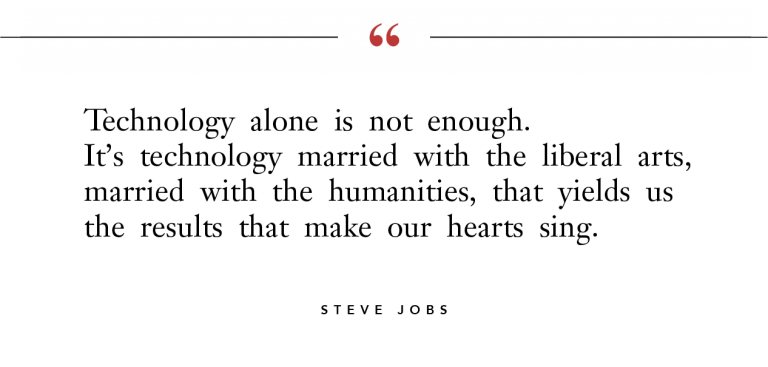 At Lake Forest College, Entrepreneurs and Innovators identify problems worth solving and mobilize the people, resources, and networks to solve them.
Lake Forest College embodies an entrepreneurial culture, people and campus environment that stimulates innovation from all areas of the arts and the sciences. Lake Forest College's Entrepreneurship and Innovation Program (ENTP) is a catalyst to help students mobilize people and resources to solve any problem of their choosing. The ENTP minor is the most popular minor on campus. 
More than 20% of Lake Forest College students participate in the ENTP programming, courses, and internships that allow students to tailor their experience based on their:
1) AREA OF INTEREST (clean technology, inequality, water rights, food)…
2) INTENDED CAREER PATH including intellectual property development (scientists, artists, writers), self-employment (designers, doctors, lawyers, real estate), nonprofit (social innovation, NGOs, education, arts, government) or for-profit venture (start-ups, corporate intrapreneurship, small business).
3) Need for NECESSARY SKILLS for success beyond the ENTP curriculum (writing, web design, accounting, organizational psychology, etc.).
Students can major in Entrepreneurship or Social Innovation through the Self-Designed Major program.
What is distinct about the Lake Forest approach is that our courses and programming provide students with the context, skills, knowledge, discipline and experience to flourish during the process of finding, and solving problems, and to do so in a way that betters themselves, others, and the world.
We do this by teaching, and deliberately practicing, the foundations of psychological resilience (accessing a growth mindset, re-framing failure and adversity, cultivating self-efficacy, self-advocacy and agency; building networks of support, mastering active listening and fearless asking, and navigating difficult conversations) in parallel with the study and application of leading entrepreneurial education theory and the processes required for new venture creation.
The ENTP program is focused on teaching our students how to build effective entrepreneurial teams as well as entrepreneurial leaders; to design contingency plans as well as business plans; and to increase personal and organizational resilience as a means of improving success outcomes. Students learn to understand their personal strengths and motivations, and how to use them as a vehicle for growth in themselves, their teams, and their ventures.
Created by Entrepreneurs for Entrepreneurs, the ENTP program is looked after by the Entrepreneurship Advisory Council, a group of highly successful Chicagoland social innovators, entrepreneurs, and leaders with a diverse range of expertise. Program Director Patricia "Trish" Thomas, a 3x founder, recently named Illinois Entrepreneurship Professor of the Year by Future Founders at the 2nd Annual EntrepreneurshipU Awards, leads the program. In 2017, Lake Forest College placed in the top 3 of USASBE's Outstanding Emerging Entrepreneurship Programs.
Lake Forest College has a series of Innovation Spaces, creative spaces where students can experiment with the latest technology in virtual reality, 3-D printing, audio and video recording, digital photography, theater design, and software creation. Students working on new ventures work with their teams, and mentors, at the Lake Forest College IncubatorSpace, located in downtown Lake Forest.
Entrepreneurship and social innovation students regularly participate in national and international competitions and ideathons such as the Davis Prize for Peace, Princeton University's Environmental Ideathon, and TCU's Values and Ventures Competition in addition to the Venture Design Challenge with $10,000 in total prizes.
Interested in learning more?
Check out the Venture Design Challenge
And read our archived newsletters:
<span class="lw_profiles_image"><span class="lw_item_thumb"><a href="/live/profiles/2526-evelyn-johnson"><img src="/live/image/gid/155/width/242/height/242/crop/1/src_region/0,0,419,512/38333_fullsizerender-2.rev.1501867250.jpg" alt="Evelyn Johnson" title="Evelyn Johnson" class="lw_image" width="242" height="242" data-max-w="419" data-max-h="512"/></a></span></span><div class="quote"><p> "Entrepreneurship has helped me develop strategic leadership skills, empathy, and the ability to think out of the box."</p></div><a class="recruit-link" href="/live/profiles/2526-evelyn-johnson">Evelyn is co-founder and CFO of Boulle, a 2017 Pitch-It! competition award-winning company that makes boutonnieres. </a>
<span class="lw_profiles_image"><span class="lw_item_thumb"><a href="/live/profiles/2468-anthony-conn"><img src="/live/image/gid/155/width/242/height/242/crop/1/src_region/0,0,233,233/38076_anthony_conn_17.rev.1499437308.jpg" alt="Anthony Conn" title="Anthony Conn" class="lw_image" width="242" height="242" data-max-w="233" data-max-h="233"/></a></span></span><div class="quote"><p> Anthony's business plan is "to provide the best possible service to the client to sustain customer satisfaction."</p></div><a class="recruit-link" href="/live/profiles/2468-anthony-conn">Anthony's courses in Entrepreneurship and Innovation are helping him run a business he co-owns with his dad. </a>
<span class="lw_profiles_image"><span class="lw_item_thumb"><a href="/live/profiles/2563-paris-burton"><img src="/live/image/gid/155/width/242/height/242/crop/1/src_region/0,0,1620,1080/38778_parisburton.rev.1503928860.jpg" alt="Paris Burton" title="Paris Burton" class="lw_image" width="242" height="242" srcset="/live/image/scale/2x/gid/155/width/242/height/242/crop/1/src_region/0,0,1620,1080/38778_parisburton.rev.1503928860.jpg 2x, /live/image/scale/3x/gid/155/width/242/height/242/crop/1/src_region/0,0,1620,1080/38778_parisburton.rev.1503928860.jpg 3x" data-max-w="1620" data-max-h="1080"/></a></span></span><div class="quote"><p> "I want to learn how a business is run, from the marketing to the planning to the costs. The entrepreneurship and innovation minor lets me learn it all."</p></div><a class="recruit-link" href="/live/profiles/2563-paris-burton">Paris is double-majoring in theater and arts administration and minoring in entrepreneurship and innovation.</a>
<span class="lw_profiles_image"><span class="lw_item_thumb"><a href="/live/profiles/2469-cj-black"><img src="/live/image/gid/155/width/242/height/242/crop/1/src_region/0,0,534,534/38090_cj-black-2_2.rev.1499701541.jpg" alt="CJ Black" title="CJ Black" class="lw_image" width="242" height="242" srcset="/live/image/scale/2x/gid/155/width/242/height/242/crop/1/src_region/0,0,534,534/38090_cj-black-2_2.rev.1499701541.jpg 2x" data-max-w="534" data-max-h="709"/></a></span></span><div class="quote"><p> "I knew that going into business for myself would be better for me long-term."</p></div><a class="recruit-link" href="/live/profiles/2469-cj-black">CJ won first-place at the 2016 Pitch It! competition and is co-founder of Trade Defender.</a>
<span class="lw_profiles_image"><span class="lw_item_thumb"><a href="/live/profiles/2525-megan-lambert"><img src="/live/image/gid/155/width/242/height/242/crop/1/src_region/0,0,400,400/38332_megan_lambert_14.rev.1501863031.jpg" alt="Megan Lambert" title="Megan Lambert" class="lw_image" width="242" height="242" data-max-w="400" data-max-h="400"/></a></span></span><div class="quote"><p> "From small tech startups to big corporations, people want to hire entry level colleagues that know how to innovate, challenge the norm, and take on challenges."</p></div><a class="recruit-link" href="/live/profiles/2525-megan-lambert">Megan is using skills she learned in the Entrepreneurship and Innovation program in her job at Aon Corporation.</a>
<span class="lw_profiles_image"><span class="lw_item_thumb"><a href="/live/profiles/2470-tyler-armentrout"><img src="/live/image/gid/155/width/242/height/242/crop/1/src_region/0,0,2048,1365/38339_fullsizerender-3.rev.1501873136.jpg" alt="Tyler Armentrout" title="Tyler Armentrout" class="lw_image" width="242" height="242" srcset="/live/image/scale/2x/gid/155/width/242/height/242/crop/1/src_region/0,0,2048,1365/38339_fullsizerender-3.rev.1501873136.jpg 2x, /live/image/scale/3x/gid/155/width/242/height/242/crop/1/src_region/0,0,2048,1365/38339_fullsizerender-3.rev.1501873136.jpg 3x" data-max-w="2048" data-max-h="1365"/></a></span></span><div class="quote"><p> "I think college is all about trying out different things, challenging yourself, and learning from the people around you."</p></div><a class="recruit-link" href="/live/profiles/2470-tyler-armentrout">Tyler ran a successful business at the College and is currently building a second one. </a>