Zhiyu Deng '15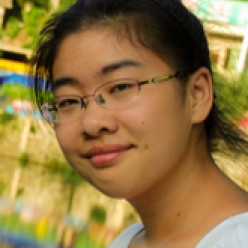 Class Year
2015
Area(s) of Study
Biology and environmental studies double major
Hometown
Xi'an, China
Achievements
Graduated magna cum laude with biology departmental honor
Phi Beta Kappa Honor Society Member 
Beta Beta Beta Biological Honor Society Member;
Recipient of the Fredericka L. Stahl Award for Excellence in Science (Biology)
Dean's List 
Honors Fellow
Richter Scholar
Thesis with distinction titled "Determining the end nucleotide in Aspergillus nidulans telomeres"
Graduate Study
Tulane University (2015-2021): Doctor of Philosophy (PhD), Biomedical Engineering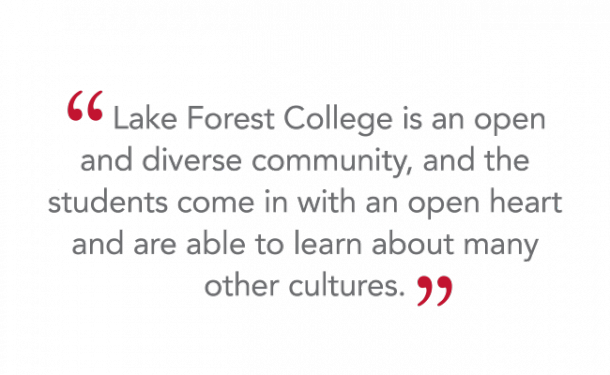 Why did you choose Lake Forest College?

When I was 15, I was an exchange student and lived in Peoria, IL for a year. I was very close to my host family, so I only applied to colleges in the Midwest. I always knew I wanted to study biology, and Lake Forest College has a strong biology program. It was one of the colleges that gave me a good scholarship. Its proximity to Chicago—unlike other colleges that are in the middle of nowhere—is a quality of the College that I thought would provide me with a lot of opportunities. The principal and Professor Chen visited China and met with me personally. We created a personal connection and after that I was confident in my decision to attend Lake Forest College.
What did you enjoy about your summer research experiences at the College?

Summer research was one of the best things I did during my college experience; I got to learn what actual scientific research was like. I gained a tremendous amount of research experience that I would not be able to learn any other way besides being in the field. Although I left basic science and have now entered biomedical engineering, my biology experience at the College has proven to be very valuable for me. I also became very close to Professor Kirk, my lab advisor, and my lab group members were always supportive of me, too.
How did the College help get you to where you are today?

My undergraduate experience at Lake Forest College was the best four years of my life. I have always been a good student throughout my life, but honestly, I never liked my education. At Lake Forest College, I got the type of education that I truly enjoy. I was able to go into biology and environmental studies and gain extensive research experience while exploring courses in a variety of disciplines. The College not only helped me become a person with a solid academic background, but also helped me become a better, well-rounded person. I cannot appreciate the College more for what it has done for me.
Did any research opportunities at Lake Forest College help prepare you for what you're currently studying at Tulane?

While my research at Lake Forest College was on molecular genetics in Professor Kirk's lab, I'm currently studying biomedical engineering at Tulane. The biological techniques that I learned at the College really helped me get a head start in my lab here. Most people in my department have undergraduate degrees in engineering, and many don't know much about cell culture and aseptic techniques, but I am very good at those. My biology background is unique in the department and can contribute different ideas and a new perspective to the research.
Do you have any advice for international students who are considering applying to the College?

Over the years, I can't remember how many times I told other people that Lake Forest College is the best and that everyone should apply. So, now I'm saying it again: apply and you won't regret it! Lake Forest College is an open and diverse community, and the students come in with an open heart and are able to learn about many other cultures. I had friends from so many different countries and was even able to visit three of them in their home country! Apart from having fun, college is for learning, and Lake Forest College is a perfect environment for that. Students should definitely take advantage of the liberal arts curriculum and take many courses outside their major area. I was really glad that I did that, because I only realize now that I don't have that kind of opportunity anymore.
—Sangjun Hornewer '20