The power of mentoring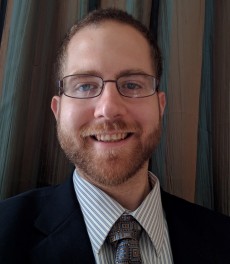 He's pursuing an MD/PhD at Penn State, yet transfer student Brian Kinsman '09 turned to his Lake Forest College mentors for their help when he applied for—and won—a National Heart Lung and Blood Institute fellowship.
Kinsman cites the Lake Forest College faculty as instrumental to his success on several levels.
"I found mentors whose leadership inspired my passion for science and who have motivated my journey toward becoming a physician scientist," Kinsman said. Faculty members have helped him prepare for interviews and provided professional references.
Kinsman points to Professor of Biology Shubhik DebBurman as particularly influential, noting that his "enthusiasm for biomedical research, commitment to his students' success and tireless work ethic were a source of inspiration for my decision to apply for a research position."
While he "didn't really have direction" when he first transferred to Lake Forest College from College of DuPage, Kinsman said academic advice and encouragement from his professors led him to double major in biology and psychology and serve as a peer teacher for a neuropsychology course.
"I am privileged to have benefitted from their support," the Forester said. 
After graduating from Lake Forest, Kinsman worked at the University of Chicago for two years doing research and publishing research papers. Currently, he is now pursuing a competitive MD/ PhD degree while conducting research with important public health relevance. 
DebBurman said Kinsman is "a great success example of a community college transfer student to Lake Forest" who serves as a "wonderful external measure of how well our students are able to translate their scientific training in grant writing and communication after they leave the College."
–Sophie Mucciaccio