Sarah Applebey '18 lands fellowship research position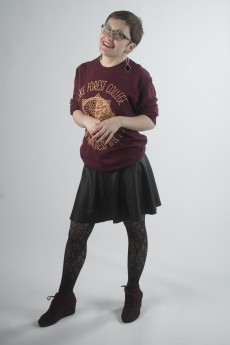 Sarah Applebey '18 is a testament to using connections through the College to get an edge in her field.
Not only did the neuroscience and psychology double-major land internships at Northwestern University's Feinberg School of Medicine and Rosalind Franklin University of Medicine and Science with the help of faculty here, that edge she gained has resulted in a post-baccalaureate research position with the National Institutes of Health (NIH).
"I initially heard about the NIH program when I conducted research at Northwestern," Applebey said. "The primary investigator I worked with in the lab suggested I look into the program, and it had been in the back of my head ever since." 
Applebey will be heading to Baltimore to do research in a lab at the National Institute of Drug Abuse (NIDA) on the NIH research campus for two years after she graduates. 
"During the interviewing process, the researchers who interviewed me were most excited that I had research experience—the research opportunities Lake Forest has helped me obtain," Applebey said.
The new position will allow Applebey to work in a lab—which she loves doing—and study topics that interest her, like reward-seeking and stress. At the same time, Appleby will continue to learn from experts in the field in well-known labs, which will also help when she applies to PhD programs, her ultimate goal. 
Applebey credits the connections she made through her Lake Forest College professors and the network of professionals she has developed for helping her receive this latest opportunity.
"Even though, on the surface, I was writing the application, contacting primary investigators, and interviewing on my own, I had a network of support from my professors and the Career Advancement Center at Lake Forest College," she said.