Rising number of students pursue science degrees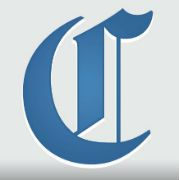 The Chicago Tribune recently published a story on the increased interest in science fields at Lake Forest College.
Lake Forest College sees spike in students pursuing degrees in science fields
By Mark Lawton
Elze Demiri stands at a black lab table at the Johnson Science Center. Using an eye dropper she moves drops of a clear liquid from a beaker to a test tube. Demiri, a junior, started at Lake Forest College as a business major but now double-majors in business and chemistry.
"I had to take a first year chemistry class," Demiri said. "I ended up liking this. I'm very math oriented."
After graduation, Demiri thinks she might work in pharmaceutical sales.
At a nearby table, Brett Palmero glances at a textbook before proceeding with his experiment during the organic chemistry class. The sophomore started off as a chemistry major but then decided to switch to neuroscience.
"There are connections between chemistry, biology and psychology (in neuroscience)," he said, adding that he eventually plans to pursue a Ph.D and perhaps develop medicines or work in toxicology.
Demiri and Palmero are representative of an increase in science studies at Lake Forest College.
In the 2003-2004 school year, 189 students majored in science fields, according to the college. In the 2016-2017 school year, it was 344 students.
During the same time period, the college has increased its number of science classes from 83 to 127 courses. It added a neuroscience major in 2011 and plans to add an interdisciplinary major of biochemistry and molecular biology in the near future. The school is also constructing a $43 million addition to the Johnson Science Center to be followed by a major upgrade to the existing science wings.
Michael Orr, Krebs Provost and dean of the faculty, said there are multiple factors at work leading to an increase in students studying science. One of those factors is more attention by the media and increasing job needs in science, technology, engineering and math, he said.
"Especially since the 2008-2009 recession, there's been an increased concern among parents and students about immediate employability following completion of an undergraduate degree," Orr said. "Career options are potentially richer in the sciences."
Of biology graduates from the class of 2015 who responded to a post-graduation survey by the college, 57 percent are employed while the rest are working on advanced degrees. In computer science, 83 percent are employed. In environmental sciences, 81 percent are employed with the rest working on advanced degrees. In math, 88 percent are employed with the rest working on advanced degrees.
The increase in students studying science extends beyond Lake Forest College. The College of Lake County has almost completed construction on a new science building, said spokeswoman Diane Rarick. College of Lake County has seen enrollment increases ranging from 6 to 46 percent in all its STEM fields including earth sciences, physics, advanced math, computer science and engineering.
Part of the attraction might be an $8,000 per year scholarship from the National Science Foundation Scholars program for students in STEM fields, suggested Jeff Andrews, dean of engineering, math and physical sciences.
Nationally, the number of college graduates in STEM fields has been increasing, according to the national Center for Education Statistics. In 2008-2009, more than 472,262 people in the U.S. earned degrees in STEM fields. By the 2014-2015 school year, that had increased to 635,673.
Back in the organic chemistry class, sophomore Sima Biahi thinks her degrees in neuroscience and biology will help when she applies to medical school. Meanwhile, she's just enjoying the class.
"Chemistry has always been challenging for me," Biahi said. "I like that."
–Chicago Tribune, September 12, 2017