Remembering Professor Ron Miller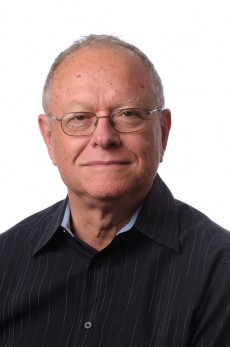 Ron Miller, William R. Bross Professor Religion, died suddenly on the morning of Wednesday, May 4, 2011. The celebration of his contributions to Common Ground originally planned for Sunday, May 22 will still take place on the same day and will be a free Open House Memorial Celebration, from 1:00 to 5:00 pm, at the Forge Club, 634 South Milwaukee Avenue, Vernon Hills. Find out more »
"Ron Miller was a beloved professor whose classes were inspiring, affecting and very popular among students throughout his 37 years at Lake Forest College," said President Stephen Schutt. "He will be deeply missed."
Professor Miller received his BA and MA in philosophy from St. Louis University in St. Louis, Missouri, his Licentiates in Philosophy and Theology at the Jesuit Divinity School in St. Louis, and his PhD in Comparative Religions at Northwestern University. While at Northwestern he started Common Ground, an adult educational center dedicated to gaining a deep understanding of religious beliefs worldwide.

First appointed at the College in 1974 as a part-time instructor in religion, he received a full-time position in 1979, teaching and coordinating the Inter-Faith Ministry on campus. Awarded the William R. Bross Professorial Chair in 1994, he was promoted to full Professor in 2005. A dedicated campus citizen always willing to chip in where needed, Professor Miller agreed to serve as Acting Dean of Students in 1986 for one year, and then proceeded to provide able, conscientious service in this key campus position until 1994!

Professor Miller taught a very wide variety of courses in religion, First-Year Studies and the Richter Program. His teaching, thoughtfulness and care left a deep impression on generations of Lake Forest College students, who continue to sing his praises. Over the past day, many of his current and former students have posted comments on his Facebook wall.

Also a prolific scholar, he authored, translated, or edited seven books and published numerous articles. In addition, he was greatly in demand as a public speaker throughout his career. In 1986 he won the College's "Great Teacher Award," in 1993 the Bird Award for Intellectual Contributions to the Campus Community, and in 1994 the Charlotte Simmons Award for Fostering Beneficial Community Relations.

On May 22, Common Ground had planned to honor Professor Miller at a special gala. In a press release issued last week, Common Ground expressed a wish to "honor Professor Ron Miller for his years of service to the organization that he helped to found more than 35 years ago. 'It's a time to remember that the Common Ground experiment – now entering its 36th year – was Ron's inspiration. Throughout those many years, Ron's vision and energy has helped to sustain the community that we all cherish. And he's done much more, for Lake Forest College, and for our entire metropolitan region,' says Common Ground Executive Director Jim Kenney." 

A few years ago, Professor Miller wrote a short autobiography for his website, ronmillersworld.org. In it he wrote: "At seventy years of age, I find myself happier than I have ever been. When Rabbi Abraham Joshua Heschel was asked to speculate on the feelings he might have when he faced death, he said that he would like his last words to be "Thank You". No words better express my own feelings at this time."

Ron Miller is survived by a son, Jim, and a daughter, Carrie Spezzano, her husband, Matt Spezzano, and their two children, Evan Henry and Blake. 

Today from 4-5:30, there will be a ribbon-making gathering at Vail Commons in Buchanan Hall for students who wish to commemorate Ron Miller at Commencement by wearing a ribbon. All are invited to attend. In addition, Common Ground, Deerfield, is planning a Memorial for Wednesday, May 11 at 9:30 a.m. Professors Ahmad Sadri and Herb Bronstein will be among the featured speakers. Common Ground is located at 815 Rosemary Terrace in Deerfield. To accommodate everyone, the Memorial will be held in the sanctuary of the adjacent church, Christ United Methodist Church, on the corner of Rosemary Terrace and Deerfield Roads, in Deerfield. 

In lieu of flowers and cards,the family asks that you make a donation to Common Ground in Professor Miller's name. As other information on memorial service plans becomes available, our campus community will be kept informed.