Public brain lecture on March 20 features neurodegenerative disease mechanisms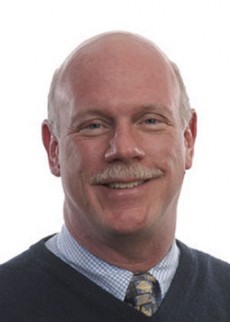 The Lake Forest College Neuroscience Program, Nu Rho Psi (the national neuroscience honorary) and  SYNAPSE (the college's neuroscience student organization) invites the public to a lecture entitled "Life in the Fast Lane: Axonal transport, Kinases and Neurodegeneration" by  Dr. Scott Brady (University of Illinois at Chicago) on Thursday, March 20, at 4:15 pm, in Meyer Auditorium located in Hotchkiss Hall. A reception will begin at 4:00 pm.
Dr. Scott Brady is the Professor and Head of the Department of Anatomy and Cell Biology at the University of Illinois. He received his B.Sc. in Biology and Physics from the Massachusetts Institute of Technology and his Ph.D. in Cell and Molecular Biology from the University of Southern California.  He conducted a postdoctoral fellowship at the Neurobiology Center in the Department of Anatomy at Case Western Reserve University.

Dr. Brady has been a Senior Research Associate in the Department of Developmental Genetics and Anatomy in Case Western Reserve University School of Medicine, the principal investigator at the Marine Biological Labs (Woods Hole, MA), and a faculty member at the University of Texas Southwestern Medical Center before he arrived at the University of Illinois at Chicago, where he has served on the faculty since 2002.

Dr. Brady studies the molecular mechanisms underlying neuronal function, regeneration, pathogenesis in several neurodegenerative diseases, and the neuronal responses to environmental factors or in diseases such as multiple sclerosis. His lab also discovered a new class of mechanochemical enzymes, kinesins, which serve as motors for organelle transport within neurons.
Specialization of the neuronal cytoskeleton is critical to establishment of connections and maturation of the nervous system. His work also focus on molecular specializations of the axonal cytoskeleton, including unique posttranslational modifications of tubulin. Such specializations affect axonal plasticity and neuronal morphologies. On these topics, he has published over 150 articles, reviews and book chapters. In 2012, the eighth edition of his book, Basic Neurochemistry: Molecular, Cellular and Medical Neurobiology, was published.

A national leader in Neuroscience, Dr. Brady has held numerous board positions, including serving as President of the American Society for Neurochemistry and the future President of the Association for Anatomy, Cell Biology and Neuroscience. In 1988, he received the 1988 Jordi Folch-Pi Memorial Award - given annually by the American Society of Neurochemistry in recognition of outstanding contributions to neuroscience research by a young scientist. This year, he was elected to the American Association for the Advancement of Science and received the 2014 Iron Horse Award from the Amyotrophic Lateral Sclerosis Chicago Chapter.
The event is open and free to the public. Parking is available on Middle Campus (enter at the College and Sheridan Road intersection).
News Contact
Shubhik K. DebBurman, PhD
Professor of Biology
Chair, Neuroscience Program
email:
debburman@lfc.edu
Phone: 847-735-6040