Noted sleep expert to give public lecture on September 20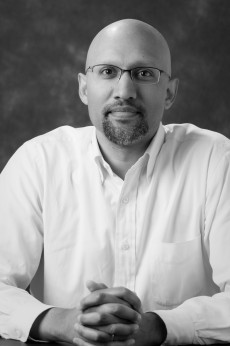 The Lake Forest College Neuroscience Program, Biology Department, Beta Beta Beta (the biology honorary) and  SYNAPSE (the neuroscience student organization) invites the public to a lecture entitled "What Molecular Genetics Can Tell Us About How We Wake Up and Why We Sleep" by  Dr. Ravi Allada on Thursday, September 20 at 4:15 pm, in Meyer Auditorium located in Hotchkiss Hall.  A reception will begin at 4:00 pm.
Professor Ravi Allada earned his B.A. and M.D. from the University of Michigan, following which he conducted research in molecular biology and biochemistry at the National Institutes of Health (N.I.H.) as a HHMI-NIH Research Scholar and then postdoctoral training at Brandeis University.  Allada received board certification in pathology at the Brigham and Women's Hospital (Boston). He joined Northwestern University in 2000, where he is now a full professor in the Departments of Neurobiology and Pathology, and the Associate Director in the Center of Sleep and Circadian Biology.
A noted pioneer in the area of sleep and wakefulness studies, Allada's research focused on the circadian regulation of sleep behavior using the fruit fly Drosophila and incorporates a variety of approaches including biochemistry, molecular biology, genetics, cell culture, electrophysiology, anatomy, and behavior. According to his website, fly genetics have uncovered the molecular logic of circadian clocks. His lab has identified a fly sleep center in a region of the brain also important in long-term memory known as the mushroom bodies. He is currently studying how the circadian clock, sleep, learning, and mushroom bodies influence each other.
For this work, he has already received national and international recognition, including the Paul E. Strandjord Young Investigator Award from the Academy of Clinical Laboratory Physicians and Scientist, NARSAD Young Investigator Award, and the Burroughs Welcome Career Award.
The event is open and free to the public. Parking is available on Middle Campus (enter at the College and Sheridan Road intersection).